Google Chrome holds 66.12% of the internet web browser market share. This data proves the popularity of Google Chrome among internet users. Google Chrome provides a plenitude of add-ons, i.e., Chrome Extensions. Chrome extensions are small apps integrated with the browser that adds additional features to the browser, which expands the productivity of the user by saving time and resources.
Chrome extensions can easily be managed by simply clicking the menu item in the upper right corner, choosing the "More Tools" option, and selecting "Extensions" from the browser. Added extensions are available as a tiny icon, next to the URL field. It is the time when we're heading towards a new year 2022, make a habit of using good platforms to be more productive. Here, we have come up with a few incredible extensions which are definitely going to bring ease to your daily work.
Productivity Related Best Chrome Extensions
Session Buddy
If you are a frequent user of the internet, you must have experienced a sudden browser crash. When having numerous browsers and tabs open at a time, having the browser crash can be a calamitous situation. Session Buddy is a zero-cost extension available on the internet that lets you leave the browser and come back and pick up right from where you left off, by saving a series of Google Chrome tabs and windows. Session Buddy allows you to save all the open windows and tabs in Google Chrome as one session. You can go back to that session whenever you require.
MightyText
If your work requires you to be on the Internet throughout the day, MightyText is one of the best chrome extensions that can literally bring peace to your life. Imagine you're working on your laptop or PC and you receive a text on your mobile. This is a small event, but it distracts you a lot. You open your smartphone to check SMS and end up having a long tour starting from WhatsApp to Facebook via Instagram passing through Snapchat. According to the study, it takes an average of 23 minutes and 15 seconds to get back on track after any distraction. MightyText helps you to avoid such distractions.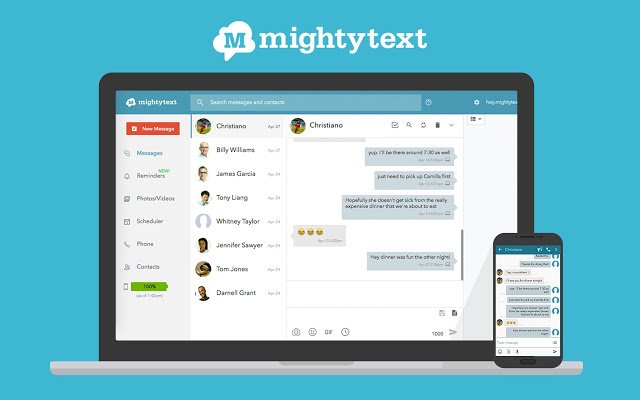 Using MightyText, you can receive and send text messages directly using chrome. You just need to have this extension installed in your browser and install Android App on your Android phone. After that you can send and receive SMS from your PC, you can sync photos/videos of your mobile phone to MightyText. You can get notifications of different applications on your mobile phone in your Chrome.
Print Friendly & PDF
Many times the situation requires you to print a web page from the Internet. Usually, a web page consists of advertisements and other posters which are not required in the printout. Unfortunately, you ended up printing web pages along with advertisements wasting ink, and increasing your carbon footprint. This tiny free extension removes advertisements and irrelevant stuff and junk from the web page and makes it Print Friendly. You can even edit the content before printing to remove the content you don't want to get printed. Web-page content can be stored as PDF for archiving, sharing, or saving. These pdfs include clickable URL, source URL to interact.
StayFocusd
When we think about the best productivity-enhancing extension available on Google Chrome, Stay Focused comes on the first number. The Internet is a boon to us and at the same time, it is the biggest time-consuming thing we could ever have. Once you are trapped in this web, you will be digging it deeper and deeper. Everything on this web is time-consuming, you have to have enough maturity to understand how to spend your time and where to spend your time.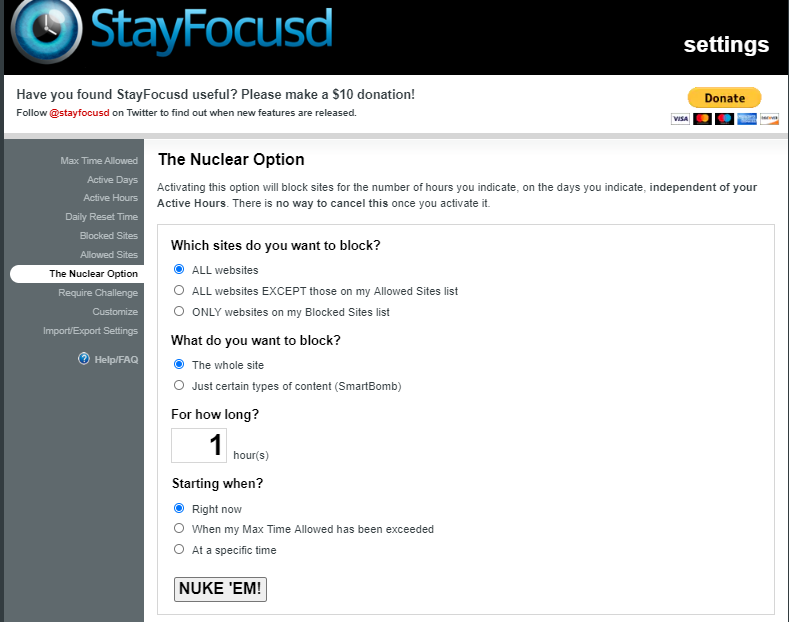 Stay Focused is really helpful for internet users to be focused on the helpful stuff by eliminating the distractions available there. This magical extension lets you set a time limit for specific sites. If you are addicted to Social Media then you can set a time limit for such sites as Facebook, Twitter, etc. If you set a 15 minutes time limit for such sites it will not be accessible to you throughout the day once you cross the limit. Stay Focused not only allows you to block the entire site, but you can also configure subdomains, specific paths, pages, and even content available on the web pages.
MailTrack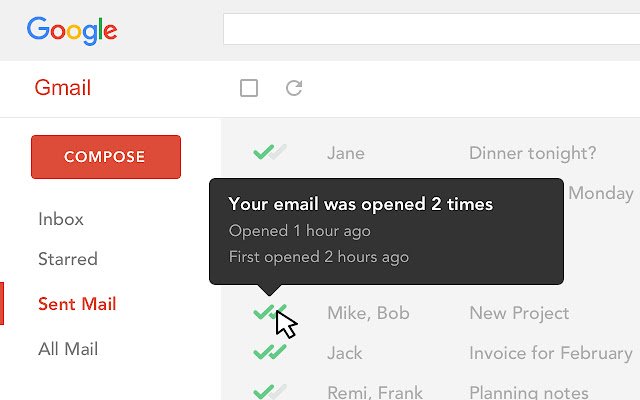 Have you ever wondered if the email you sent to someone is read or not? Don't you need something like WhatsApp's blue tick feature for email also? MailTrack is one such extension that informs you if the email sent by you from Gmail is read or not. MailTrack is an email tracker for Gmail and it is free of cost. The symbol ✓ indicates that your mail has already been sent but it is yet to be opened and the symbol ✓✓ indicates that your email has been opened.
FoxClocks
Get a world clock in your browser's status bar with various customization. If you are dealing with people across the globe and you frequently need to check the current time of different locations across the world then this extension is for you. Imagine you can see the current time of any place in the world in the browser without changing the tab and searching on google. FoxClocks gives you an option to add a world clock with your selected regions/time zones/locations to add it to your browser's status bar. You can display time in any provided or customized format. This Google Chrome extension takes care of daylight saving mode, too. This amazing extension surely increases your digital productivity by saving your precious time and giving you ease from searching the same thing on Google.
Grammarly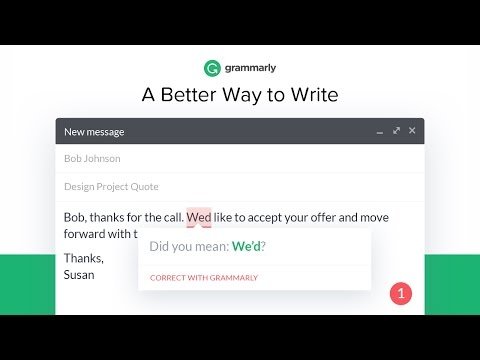 A minor grammatical or spelling mistake in your important professional email can cost you millions of dollars and give you a lifelong bad impression. Error-less blogs and social media posts will definitely attract more viewers. To keep your content more impactful and mistake-free, Grammarly is a perfect choice. You can keep your blog posts, Facebook posts, emails, Twitter posts, LinkedIn posts, and all the posts you write on the web mistake-free just by adding Grammarly extension to your Google Chrome. Grammarly checks for spelling as well as grammar including subject-verb agreement, article use, and modifier placement, to name just a few. So adding Grammarly will keep the headache of proofreading away from you.
LINER – Web & PDF Highlighter
Liner is a free Chrome extension that helps to highlight sentences or parts of the content from anywhere on the Internet. If you're a researcher or a student then this one is surely beneficial for you. You don't need to revisit those 1000s of words of an article once again. Using Liner, you can simply highlight important content and revisit it whenever needed. You can add appropriate comments attaching to the highlighted part for easy access. You can add suitable tags to your highlighted content and categorize it for easy access. These customized highlighted content can be shared with others with the customization. Receivers can access highlighted content using the shared links.
Best Chrome Extensions for Security
HTTPS Everywhere
Cybersecurity is a very important aspect nowadays. HTTPS ensures security in transmitting data over the Internet. It is widely used to provide secure communication over computer networks. Many sites still use old HTTP(Hypertext Transfer Protocol), HTTPS Everywhere rewrites requests to HTTPS(Hypertext Transfer Protocol Secure) and makes communication more secure. HTTPS Everywhere Google Chrome extension is free to use and easy to install. It helps against many forms of account hijacking, censorship, and surveillance.
I Don't Care About Cookies
While surfing on different websites on the Internet, you must have come across those irritating cookie warnings. According to the EU regulations, the website need user's permission to track cookies. Without the user's permission, no website can install cookies. And because of that, we are bombarded with the cookies warning messages every time. I Don't Care About Cookies is a free google chrome extension that automatically removes these irritating cookie warning messages from almost every site. Install this free chrome extension and enjoy a seamless internet experience.
Ghostery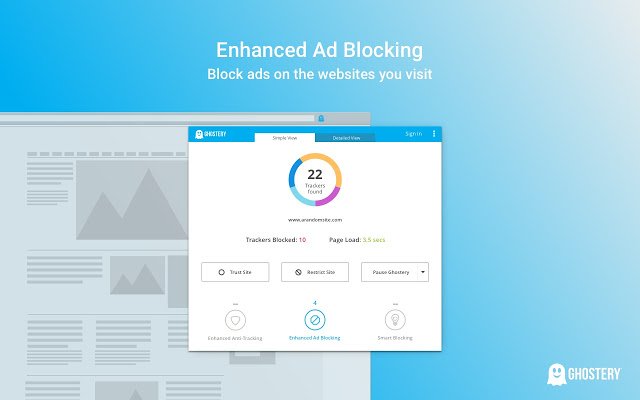 We use the Internet to speed up our lives. Ghostery helps users to speed up their Internet usage by stopping trackers on the websites and blocking ads. Ghostery contains in-built ad blockers that remove advertisements from the websites and keep you focused on your work. Websites have different third-party scripts (known as "tags" and "trackers") within them, which collect different data on user behavior for various purposes like advertisements, marketing, site optimization, etc. Ghostery blocks such third-party scripts that speed up users' experience. Ghostery allows you to customize your display by offering multiple displays and insight dashboards. Users can set and see the information that's relevant to them.
Disconnect
You should know that whenever you are browsing something on the internet, the majority of the time you're being followed by advertisers and third-party cookies. This tiny extension helps you disable all those third-party cookies and advertisers. This certainly helps you in saving the battery life of your device and speeding up your browsing experience. You can see all the block cookies from the extension to have a clear idea.
LastPass
LastPass, as they claim, is an award-winning password manager that works securely from every computer and mobile device. You can store your usernames and passwords of different accounts in LastPass and it will help you log in automatically. LastPass sync every username-password you save in one device to all devices. You don't need to remember different passwords, you only need to remember your master password to log in to LastPass. LAstPass takes care of all tasks after that. LastPass brings ease to your daily online activity by keeping you tension-free from remembering different passwords.
Click&Clean
Click & Clean is an easy way to clear the browsing history, cache, website cookies, download history, etc. If you're a very active internet surfer, then you must know the pain of excessive space occupied by unnecessary cookies and browsing and downloading history. This free Chrome extension – Click&Clean can scan your PC for malware, delete browsing and downloading history, clear cookies/cache and temporary files, delete client-side web SQL database, remove flash cookies, clean up hard drives and free up disk space.
Best Chrome Extensions for Screen/Page
Screencastify
You must have seen videos on YouTube where Youtuber is showing his/her screen teaching us something with his/her webcam thumbnail open in the corner. You can create the same kind of videos using Screencastify. Screencastify lets you record your screen with a webcam thumbnail visible. You can select whether you want to screen only a tab or the whole screen. It gives various options along with an animation tool to highlight a mouse in a spotlight to make it properly visible. Videos you record using Screencastify are automatically saved to Google Drive.
Full Page Screen Capture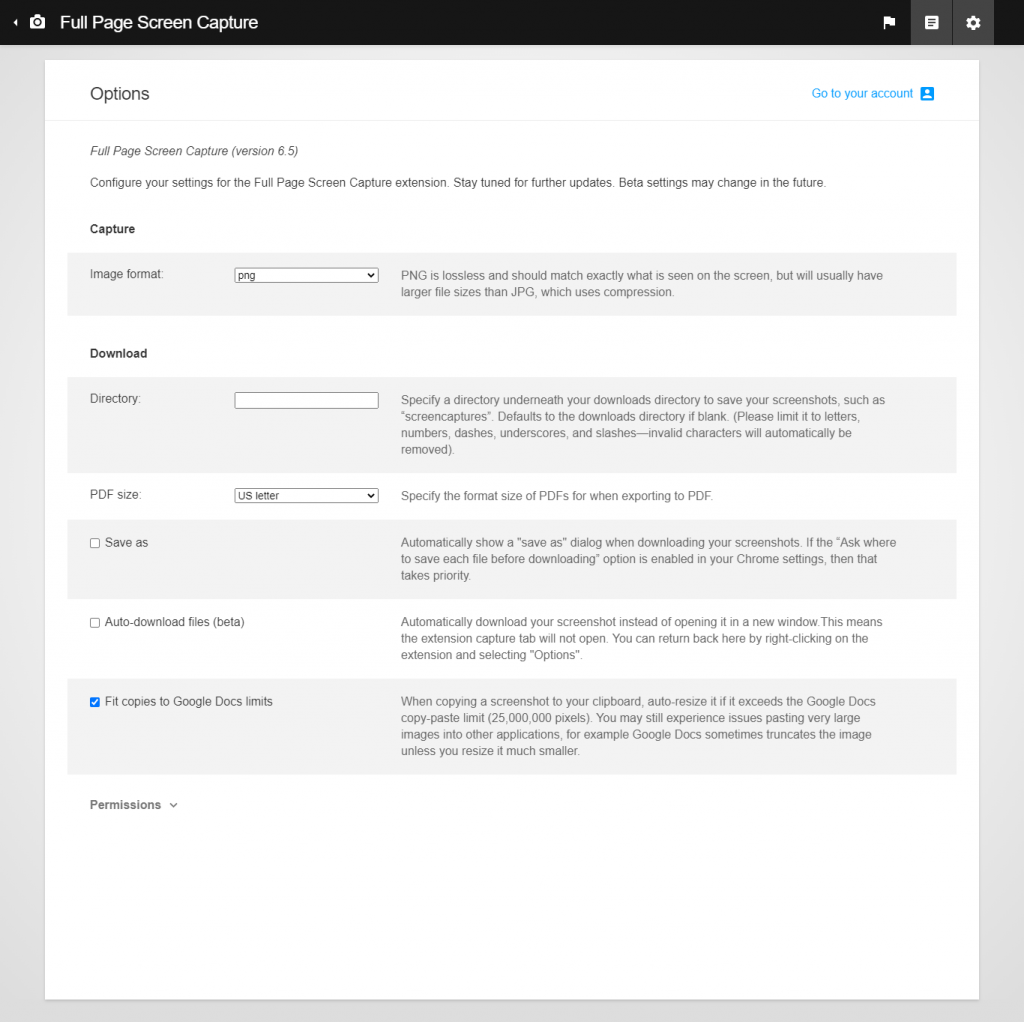 As the name suggests, Full Page Screen Capture helps you to capture the full screen in one file. It gives you the option to save captured files in different formats like PNG, PDF, JPG. Once you add the extension to your browser, whenever you want to capture the screen capture, you just need to click the icon available on the status bar of the chrome or use the short cut key ALT+SHIFT+P and it will start capturing the screen. Your page will scroll down automatically as it is being captured.
LOOM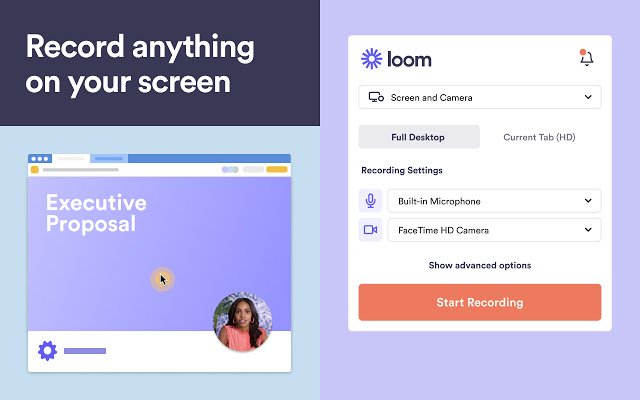 While text relies on specific words, punctuation, and visual cues to set the desired tone, Video brings two things together that catch our attention like nothing else: movement and noise. A study says, you remember 95% of a message when you watch, where as 10% when you read. Loom Extension is a boon for many of the corporates, marketers, designers, and students. Loom allows you to capture your screen, record your front-facing camera, and narrate it from a single platform and then share a publicly shareable URL automatically copied to the clipboard. Video is available for download in MP4 format. This free extension provides unlimited recording.
CrankWheel Screen Sharing
Install CrankWheel Screen Sharing extension to easily share your Internet browser tab or screen with others. Without any other installation, it allows users to share their screen, even using mobile. This tiny free extension allows you to take remote control of the opposite person's screen. This really helps in sales calls to add a visual explanation. The best thing about CrankWheel is that nothing is required to be installed on either end and the screen can be shared on both – mobile and desktop devices within 10 seconds.
Shopping Related Best Chrome Extensions
Fakespot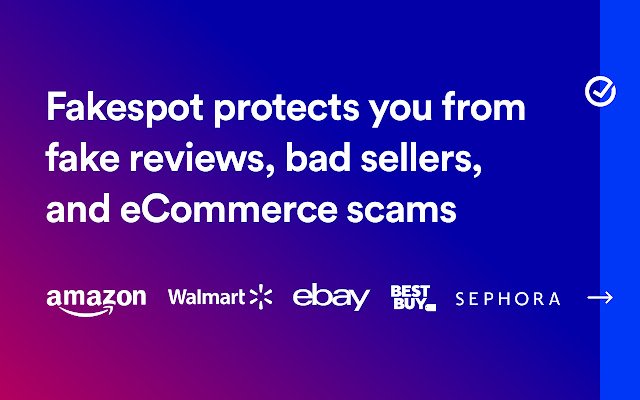 Fake reviews are one of the most disgusting and distracting things while doing online shopping. Sellers deliberately put fake positive reviews for their products to attract more buyers. Sometimes to beat their competitors, some sellers put fake negative reviews on their competitor's products. It becomes hard for normal buyers to distinguish between genuine reviews and fake reviews. Fakespot is a free Google Chrome extension that helps users to save from fake reviews and bad sellers from many e-commerce sites like Amazon, eBay, etc.
Amazon Assistant For Chrome
Amazon Assistant For Chrome is the official web browser extension from Amazon. This can help to get the updates regarding Amazon products, their availability, price comparison, etc. There is a 30-Day price tracker available. You can get the best offers, reviews, ratings, and similar recommendations. Real-time updates of Amazon's orders can also be accessed using Amazon Assistant for Chrome. It offers localized support in 12 locales, that includes the US, Canada, Mexico, Brazil, France, Germany, Italy, India, UK, Spain, Japan, and Australia.
Honey
Honey helps you save your money while shopping online. When you're shopping online, it automatically applies a coupon code. Gone are the days when you need to find a suitable promo code and need to apply it to your cart. Honey will do it for you. It has 17 million happy members and can apply coupons on 30000+ sites. According to their claim, members save an average of $126 per year. Honey helps in saving in buying from Pizzas to furniture and shoes to travel, nearly everything. Honey is a part of the PayPal group.
Invisible Hands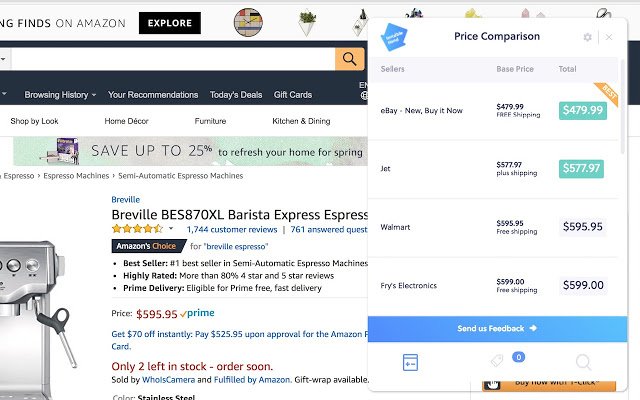 Get the lowest price on the net while shopping online. Be it a flight, online shopping, rental cars, or hotels, Invisible Hands gets you the lowest possible price available. It sends you a notification if lower prices are available on the item you're shopping for. It will directly give you a link to the lowest available price.
The Camelizer
The Camelizer offers the functionality provided by camelcamelcamel.com. The full price history of the item available on Amazon can be accessed using The Camelizer. Once you install The Camelizer extension then click on the camel icon in the URL bar to access the functionality. You can set the alert or watch that keeps track of the price changes and let you know when the price drops.
Best Chrome Extensions for Google Services
Google Dictionary
Internet, being an ocean of knowledge and information, often introduces you to many new unfamiliar words. At the very moment, we see a new word, we always search for its meaning on Google. Your journey from the particular webpage to the new tab will be saved by this tiny extension offered by Google, Google Dictionary. Just add this Google Dictionary extension to your chrome browser for free of cost and double click on any unfamiliar word you come across while working on the chrome, one pop-up bubble will show the meaning of the selected word. This free extension will save your time and effort and will make your internet browsing more productive.
Google Input Tools
It is widely believed that the Internet is useful for only those people who are comfortable with English. Google Chrome has this free extension that is provided by Google which proves that we can write and communicate in any language on the internet. Google Input Tools gives you an option to type in the language of your choice. This tiny extension has virtual keyboards for almost 130+ languages across the globe. You can easily write in a non-English language with the help of this free extension that can be used with Google Chrome.
Checker Plus for Gmail
Hey there! Don't you always need to visit and check Gmail after every 10 minutes to see if there is a mail or not? Well, now you don't. Use this super extension and access Gmail without opening it. Get Gmail notifications directly in your chrome. Checker Plus will read mail to you and you can even write mail using voice input without opening a Gmail. If you own multiple Gmail accounts, you can still use checker plus. There are many other options too. Enjoy this wonderful extension for a seamless Gmail experience.
Checker Plus for Google Calendar
I know your whole day schedule is crafted in the Google Calendar, but what if I tell you that now you don't even need to open Google Calendar!! Yes, you heard it right. This wonderful extension is at your service. Install Checker Plus for Google Calendar and access it from the chrome toolbar.  You can get notifications, too. Adding new events to the calendar is also very easy using this extension.
Frequently Asked Questions (FAQs)
Are these Google Chrome Extensions free or paid?
All Google Chrome Extensions are totally free to use. You don't need to pay anything to install Chrome Extensions.
From Where to install these awesomem Chrome Extensions?
Google Chrome Extensions are available on the Chrome Webstore.
How to check what all extensions are installed on my Google Chrome?
To check the existing Chrome Extensions, you need to visit chrome://extensions from your chrome browser.
Conclusion
These are some of the best chrome extensions that will surely help our digital community to boost digital productivity. We are always open to enhancing our work, do share your valuable feedback for the same.