WARNING: The content shared here is for educational purposes only. It is against the YouTube guidelines to download any Youtube Videos. We respect our creator community and always stand with them to support their hard work. Please do not use this information to make illegal use of content.
YouTube, the largest video platform in the world, allows users to create a list of their videos for easier grouping and sorting. It is easy for users to access the same type of videos or sequential videos using playlists. Since our esteemed readers already know, they can download YouTube videos without installing any software, but for YouTube Playlists, the same method will take much more time. By the end of this blog, our readers will be able to download Youtube playlists within a few clicks. Here's a step-by-step guide from DiGiTAL BiRYANi to download YouTube playlist for free, that too in any format of your choice.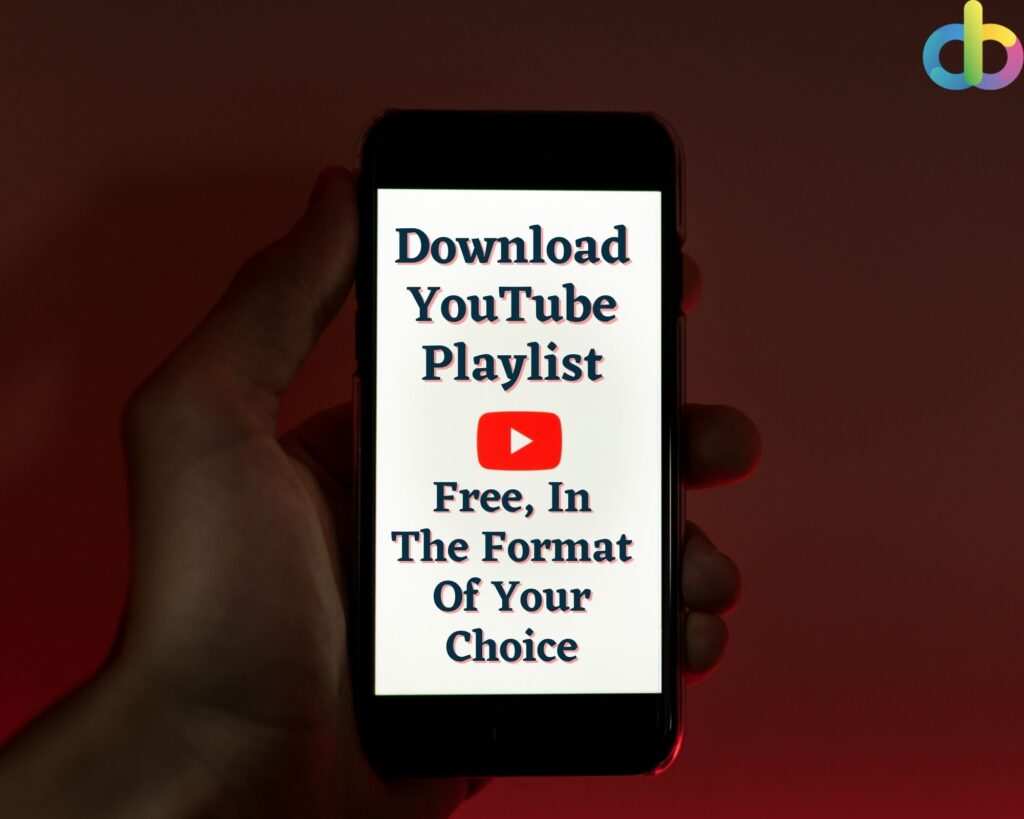 Steps to Download YouTube Playlist For Free
Open YouTube and go to the playlist you want to download.
Copy the link to the playlist from the browser address bar.
Open

YouTube Playlist Downloader

in your web browser in another tab.
Paste the link into the URL bar of the YouTube Playlist Downloader platform.
Select the format in which you want to download the YouTube playlist. The platform offers this cool feature in which you can convert the playlist to any format before downloading. You can even download it in Audio format.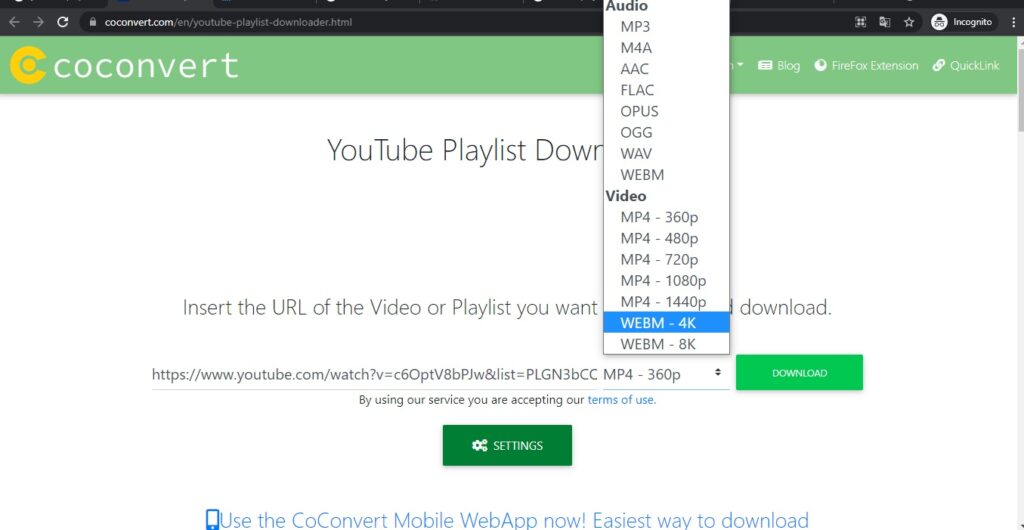 After that click on the Download button next to the format dropdown.
It will start fetching the data. You'll see the Download button inactive when you scroll a bit down.
Once the data is fetched, the Download button will get activated. Click on that Download button. The playlist download will start on your machine.
This way anyone can land their favorite YouTube playlist directly onto their device. There are many platforms that do the same job, but based on our research and experience, we found that this platform performs better than others in many ways.
However, no one should use downloaded playlists for professional or any other use without taking the permission of the video owner. If used otherwise, that can be considered as the illegal use of digital property, and you can be in legal trouble based on the region's law.
Frequently Asked Questions (FAQs)
What format is recommended to download the YouTube playlist for free?
The format is subjective. Users can download the playlist in any format based on their requirements and internet bandwidth. On the platforms, you can differentiate between audio and video formats, as you can see in the screenshots shared above. From those options, you can select any of the options based on your requirement. There is no special recommendation from DiGiTAL BiRYANi.
Is it legal to download and use YouTube Playlists?
It is always advisable to download YouTube playlists only after taking permission from the playlist owner. If you download the playlist just for personal reference then it should not be much problem, but if you use it for commercial or any other purpose without taking permission, then YouTube or the playlist owner can take legal action against you. Legal actions are subject to location, as different regions/countries have different laws.
Conclusion
Did you like the above information? The article was requested by one of our esteemed readers. If you also want any specific information or blog from our end, Contact Us now and share your blogging ideas/requirements. We'll try to publish it on our website for totally FREE.
Drop a comment below to share your valuable feedback. It is really helpful for us to serve you with better content.