The Internet is filled with information that makes your life easy and comfortable. From cooking to entertainment and from learning to shopping, there are different websites that serve different purposes. There are nearly 1.9 billion websites available on the Internet. Out of which, around 500 million websites are active. It is difficult to find suitable websites that serve your requirement. Here we have provided a list of websites that is really useful in your daily activities. This list can be a serious productivity booster for your daily life.
List of the Most Useful and Productive Websites
Some unknown website is asking you for phone verification and you're not sure about its authenticity. You must be afraid of sharing your phone number with such sites. Receive-smss comes to the rescue in such situations. You can use this website to generate fake numbers and receive messages and voicemails. Receive-smss provides zero-cost service.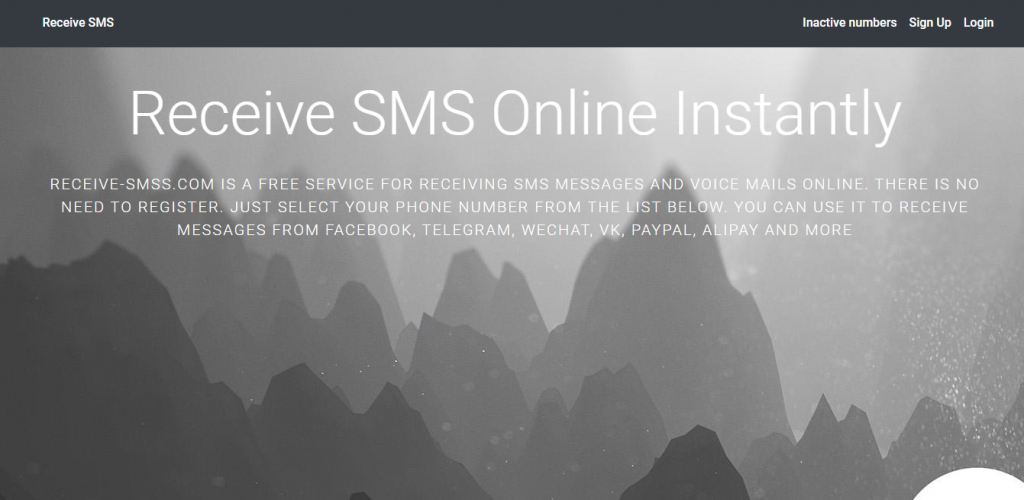 As the name suggests, this website gives you alternative options for various apps and online platforms. Sometimes we find an online platform that fulfills our requirements but that costs money. We can use this website, AlternativeTo, to find alternatives for that online platform. There is a high chance you can find a free alternative to the paid online platform. Hence, it is one of the coolest and one of the best and useful websites available on the Internet.
GetNotify notifies you when the email you send gets read by the recipient. It is an email tracking app website and is free to use. The fact that email is being tracked is totally invisible to the recipient. This website is one of the most useful websites for email users, It helps a lot to many of them.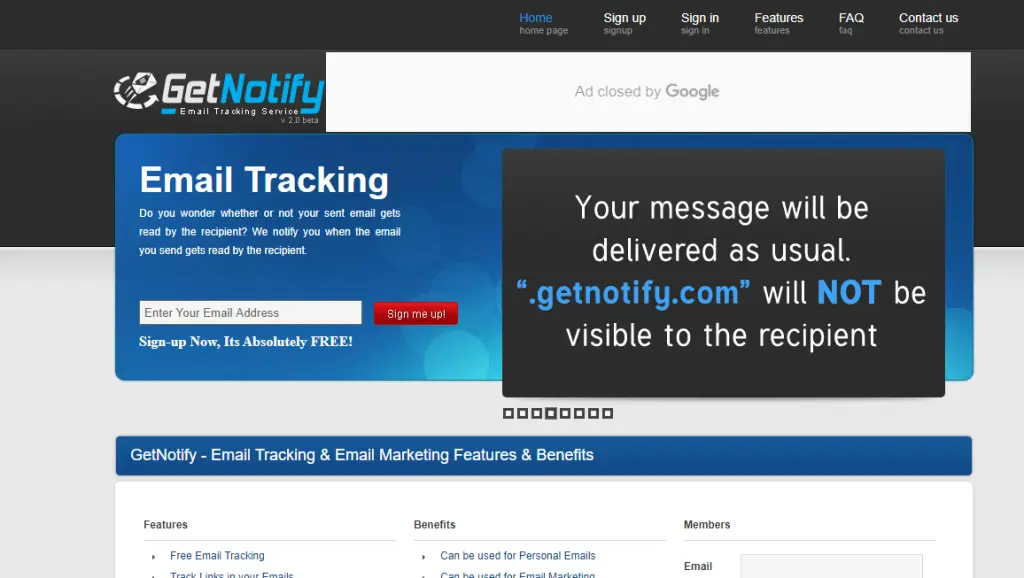 At the end of the day, if you feel that it would be great if you get one or two hours extra every day, then RescueTime is for you. RescueTime is a time management tool that helps you to understand how you spend your time every day and where you can save time to focus on other important things.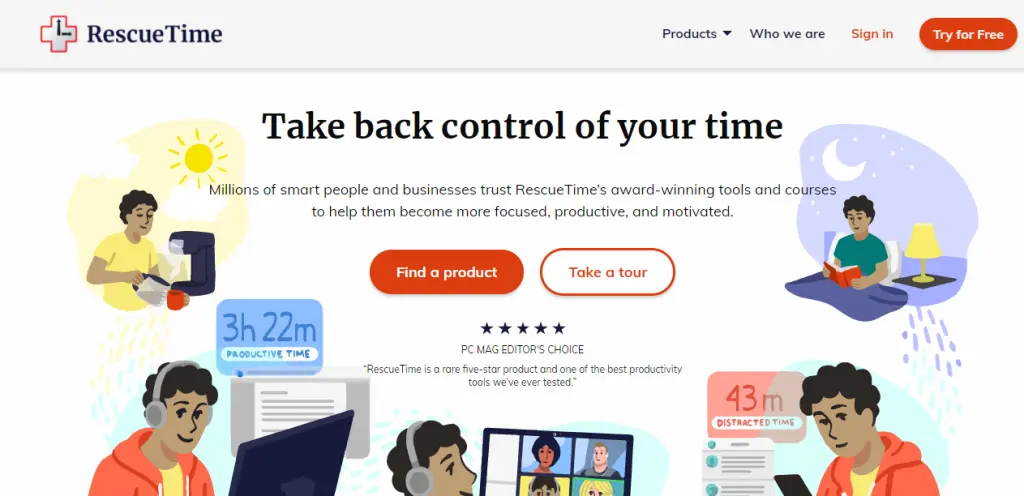 Pocket allows you to create your own space on the web where you can save videos, articles, posts you find on the internet. You can access this content from any device once you save it in your pocket. You can access your saved content offline as well.
This website lets you create a temporary and disposable email address to signup on the websites where you don't want to share your actual email id. You can create a temporary email id for 10 minutes. Just signup and validate your email id using a temporary email id and enjoy the hassle-free digital journey on that platform. Your temporary email id gets destroyed automatically.

Eat This Much is your personal dietitian who helps you create your customized diet plan based on your food preference, schedule, and budget. You can enter how many calories you want to consume and how many meals you want to enjoy, based on that this website will create a diet plan for you. You can review your meal for the week and your grocery list gets automatically updated. Nowadays people do grocery shopping online. Hence, It has an option to get your groceries automatically delivered by Instacart or Amazon Fresh.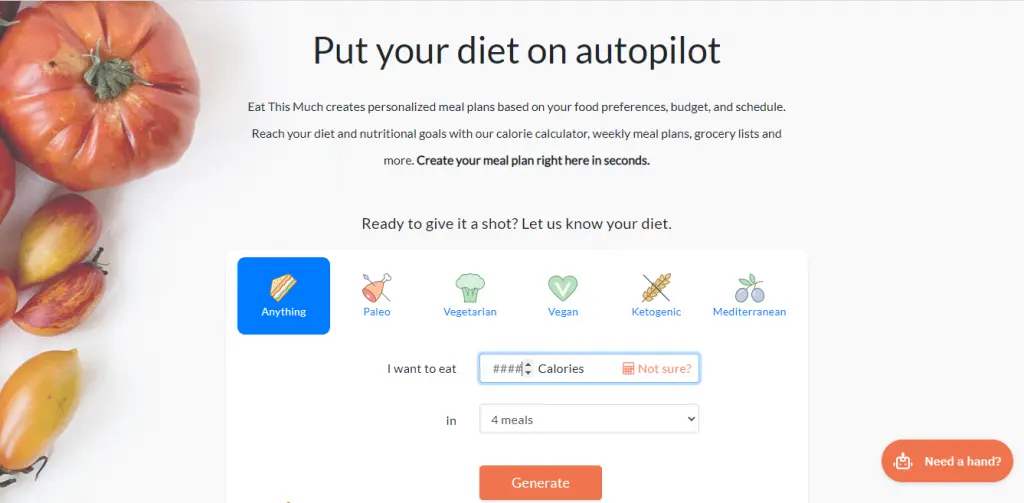 What to cook? I only have these 3 ingredients, what to cook using them? These are very common questions we need to answer to ourselves every day. Supercook gives you the answer. You can provide the ingredients you have and the site will provide all possible recipes from those ingredients.
Sync.in is an online tool that allows real-time document conferencing. It is an online word processor that lets people work to collaborate in real-time. When multiple people are working on the same document simultaneously, changes made by any user gets instantly reflected on everyone's screen.
As the name suggests – you can easily generate invoices using this website. You can also customize invoices by adding your brand's logo. You can select the currency of your choice. This tool is very useful if you're self-employed or a freelancer.
Listening to the radio gives a different kind of pleasure. It's always refreshing. You can access the radio station of any location in the world using this wonderful website. You just need to set a locator to your desired location on the world map and you can access the radio station of that particular location. It's very easy to use and totally free of cost.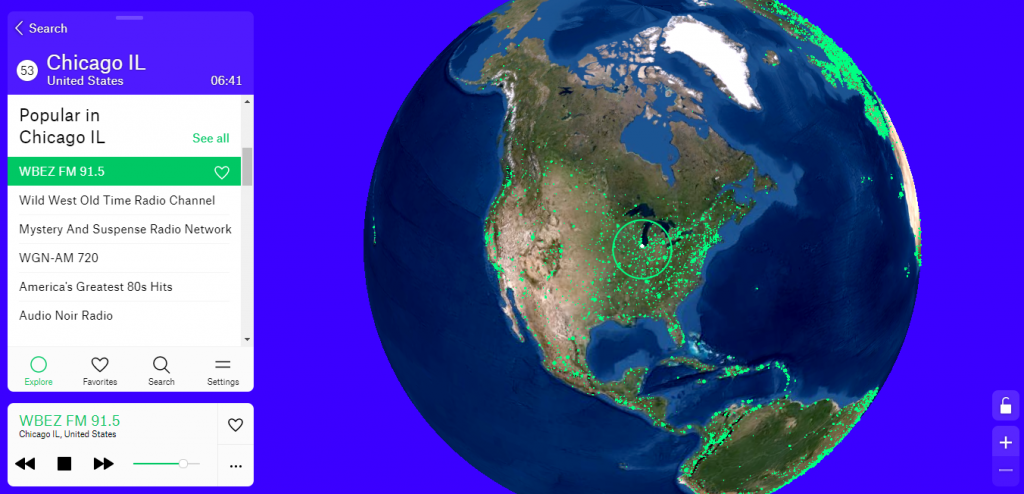 ManualsLib is a library of user manuals of electronic devices. Visit manualslib.com and enter any electronic device detail and you will instantly get its user manual. This free website saves your precious time and effort of finding "How To" queries related to any electronic device.
There are many websites and apps for learning languages. But Memrise stands ahead of all other platforms. Memrise is a great website to learn new languages. It has a super-smart learning engine that helps you to learn and adapt new language quickly. You can access naturally voiced audio and video clips also to learn a language in a real-world context.
Check if the fact you just heard is a true or rumor on Snopes. Snopes' fact-checking and original investigation help its readers to get the best authentic information. It is the oldest and largest fact-checking site, founded in 1994. It is one of the most useful websites to prevent ourselves from disinformation, in the era where we're unfortunately moving from information to disinformation.
Seatguru has all the answers you have related to any flight. From flight maps to allowed luggage to traveler's reviews and many other topics – Seatguru has all the information with it. So next time you're planning to travel, do not forget to visit SeatGuru.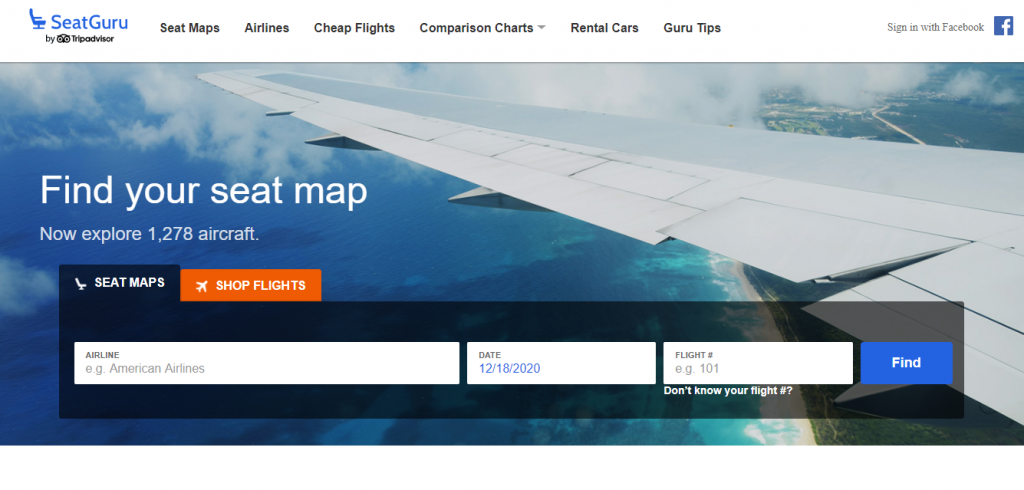 Mybloop is a file storage website. It can store unlimited files within it. Anyone can upload their files and share them with others using Mybloops. We can upload files using the website as well as the desktop application of Mybloop, called BloopLoader.
Editing PDF files is one of the most troublesome works. PDF Escape is one such tool that allows you to open and edit PDF files without any extra software. PDF Escape's online version is totally free to use. You can open and edit PDF files. You can even annotate the PDF files totally free. It is one of the best platforms out of various online PDF Editing Platforms.
Want to check if the username you want to set is available for different social networking sites or not? Visit Namechk, You can check if your desired username is available for around 90+ social networking and bookmarking sites across the globe, in just one click. You can even check the availability of your desired domain name.
LeaveMeAlone helps you to get the details about all newsletters, subscriptions, and spam that you're subscribed to. You can unsubscribe from all those in one click. This useful tool will help you to save your precious time and effort in identifying spam, newsletters, and subscriptions that you're subscribed to.
This website is inconsistent in its behavior. Our esteemed readers have informed us about the condition of the website. We, too, found it to be inconsistent during our checkup. So, it might be possible that in some attempts you find it to be working and in some attempts, it might not work.
This website tells you your exact location and postal address. If you're at some unknown location and you want to know your exact location, then this website is beneficial.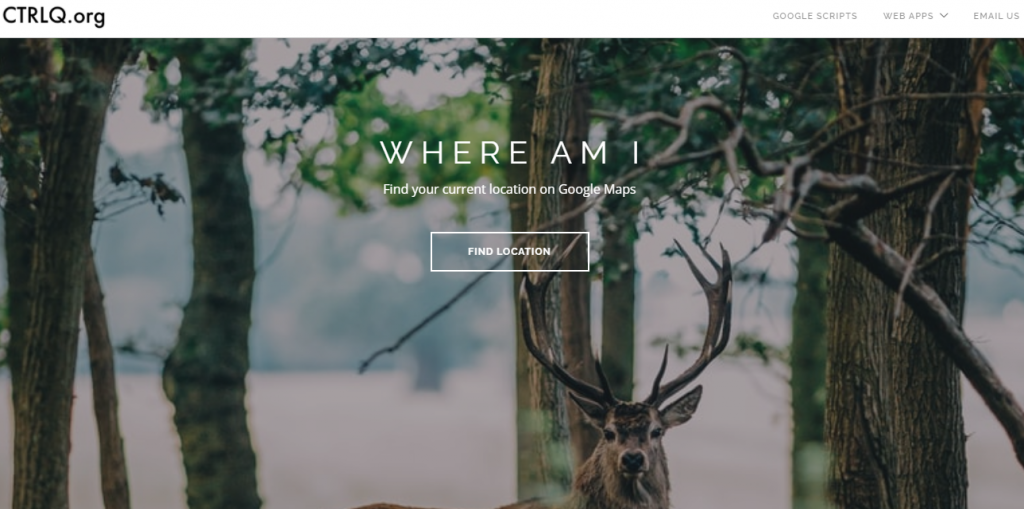 Privnote is a website from where you can send notes via email that will self-destruct after being read. You can use Privnote to send any sensitive or important information that you don't want your receiver to save. You can set the password manually to encrypt your message. There is an option to set a time limit after which the message can automatically be destroyed. You can receive a notification mail once the message is destroyed.
Livestream is an online platform that lets you broadcast your events live on different platforms. Be it your organization's annual meeting, or the cricket match organized in your society, you can Livestream anything online to let people from remote locations enjoy the occasion.
Student.com is one of the most useful websites for international students who are traveling abroad for higher studies. It is free to use website that can help you find cheap accommodations according to your requirements based on budget, area, neighborhood, or any other choice.
Downfor.io redirects you to downforeveryoneorjustme.com to check if the specific website is down for only you or for everyone. If you're unable to load the specific website, you can check on the downfor.io if there is a problem with your ISP or local area or if the problem is for everyone.
Using Vectr you can create custom graphs and vectors to make your data more informative and easy to analyze. You can export these graphs and vectors as SVG or PNG files as well.
Skyscanner is your best friend when you're planning to travel. From flight bookings, car hire to hotel booking, everything can be done using Skyscanner. You can find the best deals according to your requirements.
There are many internet speed checker tools available online, but fast.com is one of the best we've come across till today. It is very easy to use. You just need to enter the URL in the URL bar and it will give you the result.
Google My Maps is a service provided by Google where you can create your own maps with customization. You can use scribbles and pins to make your maps more informative and useful.
PicMonkey is an online tool, which helps to edit images and apply different effects on them. Use one-click background remover, tweak exposures, and many other effects to create different social media posts for Facebook, Instagram, YouTube, Pinterest, etc. There are tutorials and tips are also available to use this tool smoothly.
As the name suggests, fitday helps you to keep fit every day. You can track your everyday diet and weight loss on fitness. Apart from that, it shares various articles on fitness, diet, and nutrition that is very useful for your daily life. Fitness and health perspective, it can be considered as one of the most useful websites we can use.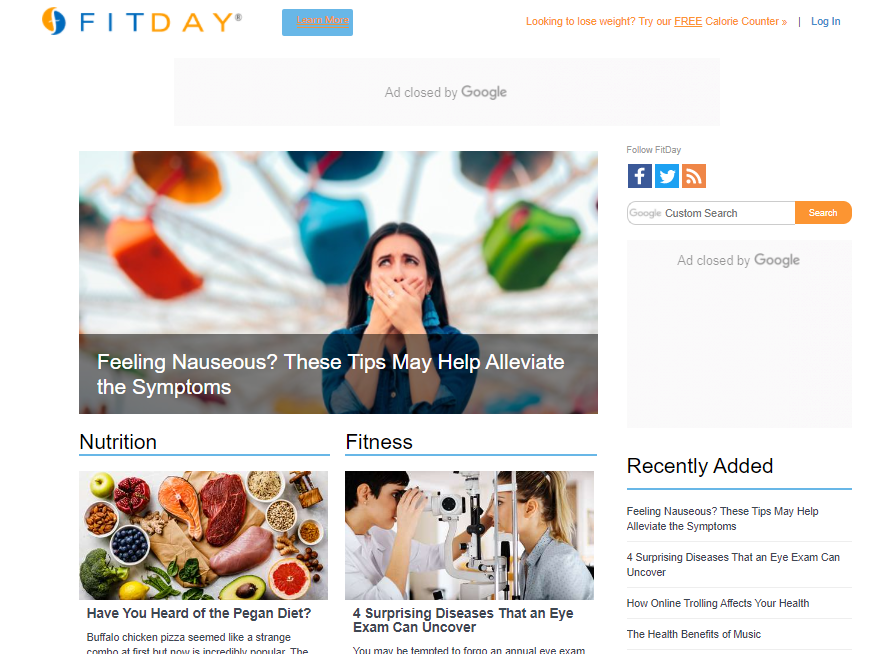 In this digital era, it is important to take care of our eyes. Increased screen time has affected people's eyes badly. Vision Center is a web guide created to provide accurate information about eye health. It is a resource-rich, educational website for everything related to Eye Care / Vision Care. All content on the website is properly researched and written by medical industry experts.
There are many websites available on the Internet that allows you to edit videos. But, Audio Alter is a unique website that lets you edit audio files. You can edit, reverb, reverse the audio. You can do literally anything with Audio Files.
It is an atlas for foodies. You can find the best dishes for a particular region. Even based on the food you can find the best region for that food to have. For travelers and foodies, this website is a must-bookmarked site.
Conclusion
These are some of the most useful websites that we feel, can help the majority of us in our daily activities. When we talk about the most useful websites, we can never miss Google. Have a look at the best practices about using Google – Google Search Tips and Tricks.
Disclaimer: All the websites mentioned here are third-party websites, and not affiliated with DiGiTAL BiRYANi. We are not responsible for your experience on the particular website. Please use it at your own risk.
Feel free to share your feedback with us. We'll be happy to enhance your experience with us.