Aadhaar Card serves as identity and nationality proof for the people of India. It is a 12-digit unique identification number issued by the Unique Identification Authority of India (UIDAI). The Indian Government has made Aadhaar a mandatory identity proof for almost everything – from opening a Bank Account to purchasing SIM Cards.
Indian Citizens are required to produce Aadhaar cards to various agencies for various purposes in their daily lives. And it makes Aadhaar vulnerable to illegal activities. You might have produced your Aadhaar for issuing a new SIM Card, but someone at the SIM Card company uses your Aadhaar for illegal activities, and you can't even know where your Aadhaar has been used. And such illegal use of Aadhaar can lead you to some serious trouble.
Prevention is always better than cure, and in this case, prevention is checking the Aadhaar Authentication History at frequent intervals. The service is available on the official site of UIDAI – the issuer of Aadhaar Cards. So, it is a fully reliable and safe way to check your Aadhaar Card History to know where your Aadhaar has been used.
Check this detailed guide to see all your Aadhaar Authentication History to ensure that your Aadhaar Card is not being misused by knowing where your Aadhaar has been used.
Steps to Check Aadhaar Authentication History
Follow the steps mentioned in this guide to know where your Aadhaar has been used by seeing the Aadhaar Authentication History.
Open the Web Browser on your Mobile or Computer.
Navigate to the UIDAI's official website using this URL – https://uidai.gov.in/
Select your preferred language from the screen.
You'll be redirected to the Home Page. Select My Aadhaar from your home page.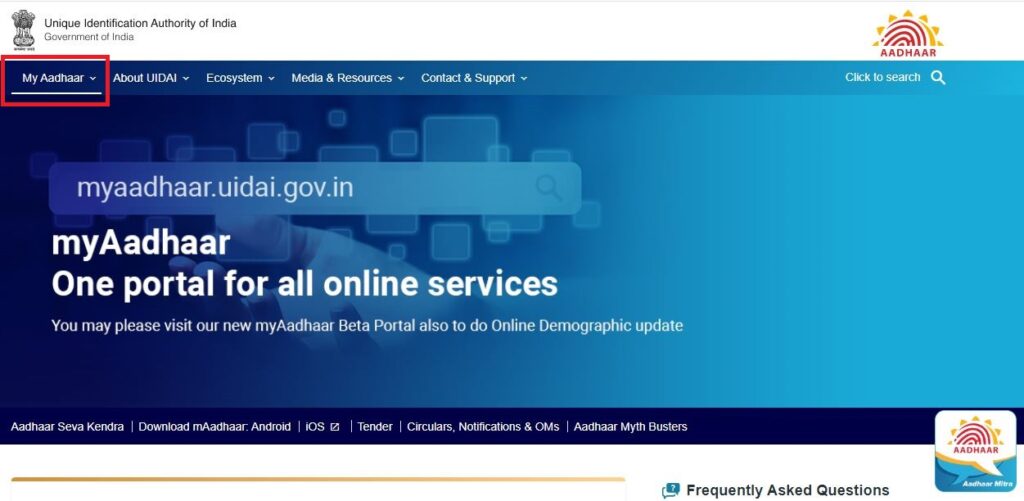 Tap on the Aadhaar Authentication History option.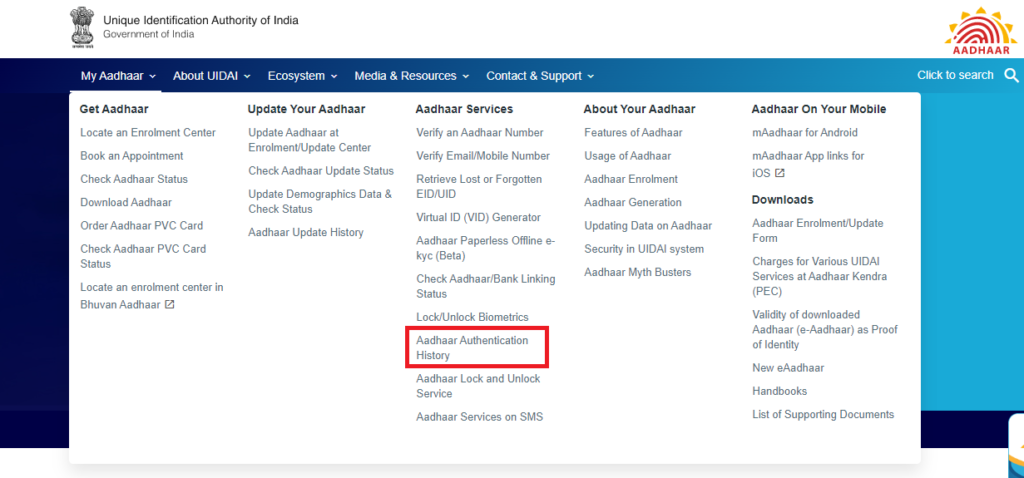 Now, enter your 12-digit Aadhaar Number, and the security code shown on the screen, and click on the Send OTP Button. You'll receive an OTP on your mobile number registered with your Aadhaar Card.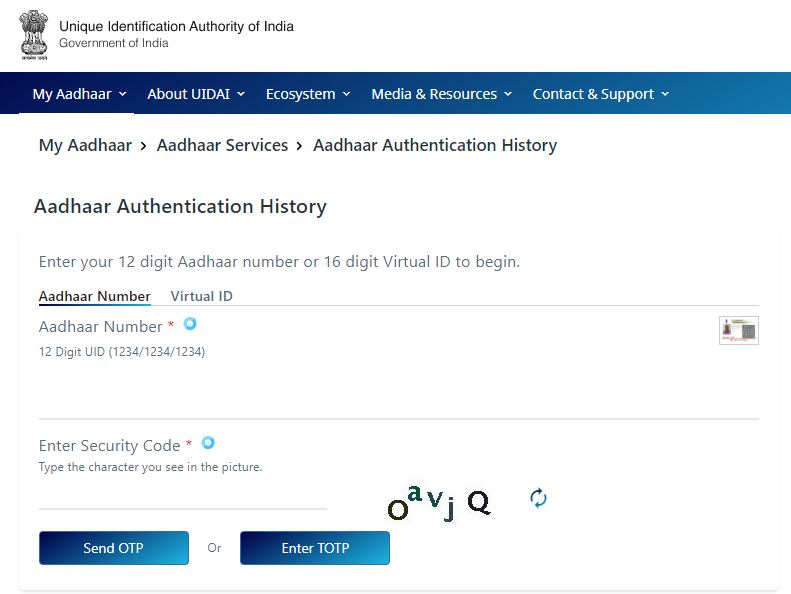 Now, from the screen, you need to select the Authentication Type as OTP.
Enter the maximum number of records you want to put and the date range from which you want to know where your Aadhaar has been used.
Enter the OTP and click on the Verify OTP button.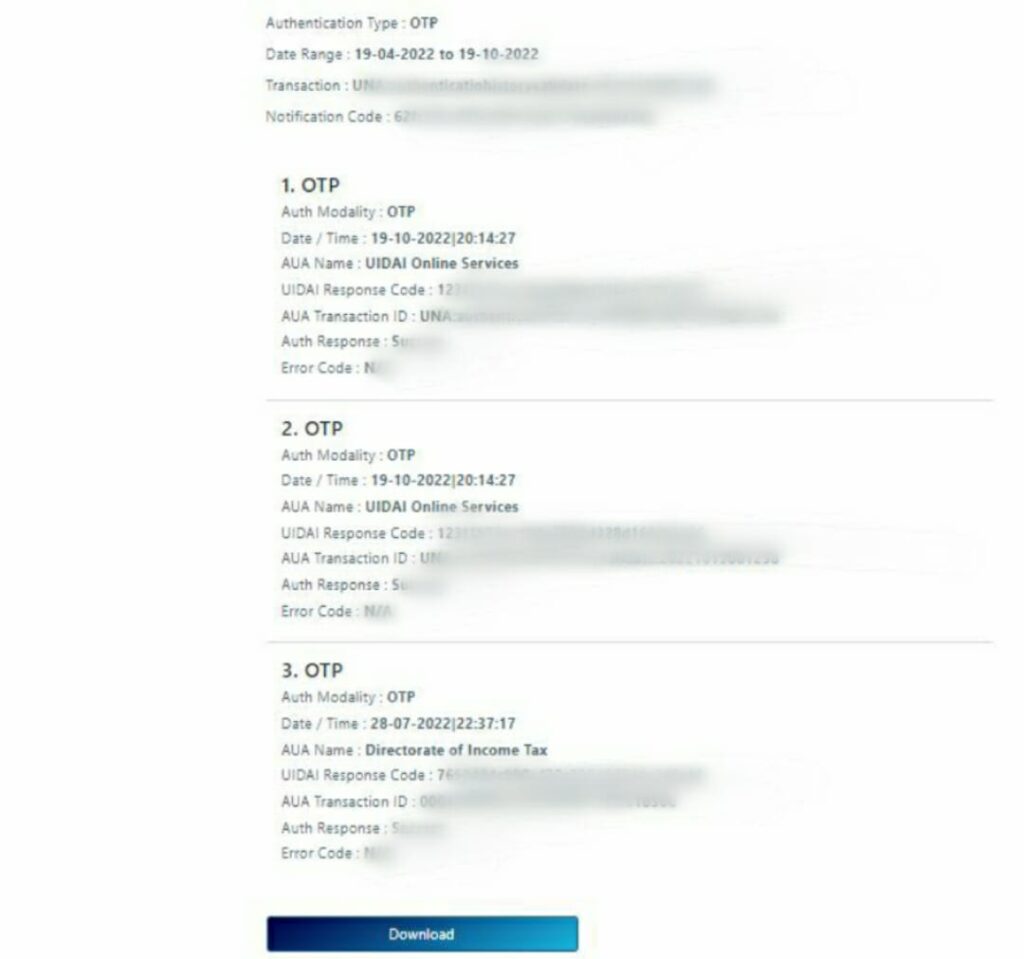 All details regarding the usage of your Aadhaar Card details in that time range will be displayed on the screen. This shows you the date, time, and type of authentication request. However, it does not reveal the company or agency that used your Aadhaar data for authentication.
Frequently Asked Questions (FAQs)
How to produce Aadhaar Card digitally?
That can be done through the DigiLocker App. You can even download the masked Aadhaar Card where your Aadhaar number is masked to keep your privacy.
Can we know how many SIM Cards are issued on our Aadhaar Card?
Fraudsters many times use Aadhaar Cards to purchase SIM Cards for illegal and anti-national activities. Hence, it is important for us to know How many SIM Cards are issued on your Aadhaar Card.
Conclusion
Aadhaar Authentication History helps us ensure that our Aadhaar is not being misused for any illegal activities. We would request our esteemed readers to check their Aadhaar Authentication History to know where the Aadhaar has been used and share their feedback with us.