Gone are the days when Flight Ticket Bookings were solely dependent on local travel agents or airline offices. The advent of technology has enabled every traveler to book cheap flight tickets online, without having to step out of their home. The number of platforms providing this service has increased exponentially over the past few years, making it difficult for travelers to choose the right platform. Here, we have compiled a list of the 11 best platforms to book cheap flight tickets.
List of Best Platforms To Book Cheap Flight Tickets Online
If you book cheap flight tickets online, you can save hundreds of dollars. However, it's important to remember that the cheapest flight tickets don't necessarily mean the best deal. You should ensure that you are booking your ticket from a reliable website that offers genuine and authentic deals. These are the best platforms to book cheap flight tickets online.
Airline's Website
Airline websites are the best place to book cheap flight tickets online. They offer a wide range of deals, and you can often find them at discounted prices. If you are looking for a specific route and want to save money, search for it on airline websites. Many airlines also have an option where they provide additional discounts based on your previous purchase history with them. Some Airlines only allow users to book online flight tickets through their official website only.
However, it is not always the case. You always check multiple platforms before booking the flight tickets to ensure that you are finalizing the best deal. But the first place while booking an online flight ticket should be the official website.
Google Flights is a great way to find and book cheap flight tickets. It searches airlines, travel agencies, and online travel websites for you. Google Flights also has a price calendar that shows the cheapest days of the month to fly.
One of my favorite features about Google Flights is their ability to compare different carriers' prices side-by-side so you can easily see where one airline is cheaper than another (or vice versa).
Bing Travel is a great tool for finding a cheap flight. It has many of the same features as Google Flights, but it also includes airfare predictions for the next month so you can see what days of the week tend to be cheaper than others (for example, Sunday flights are usually cheaper than Saturday flights). Other Features Strongly consider using travel sites that include hotel and car rental options along with your flight search. This way, you can get all three at once and save money by booking everything in one place.
The calendar feature is to find the cheapest time to fly in a month or more (depending on where you're flying). If you don't want to wait too long for an available flight, use this option instead of looking at individual days' worth of prices—the app will show all available seats on any given day at once so there's no need for scrolling through every single one individually!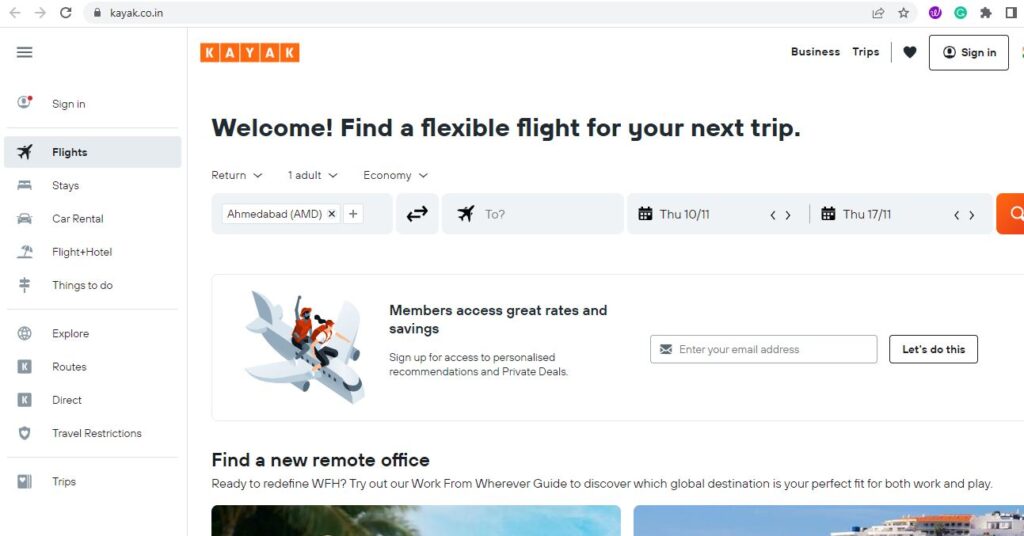 Kayak is a travel search engine that allows users to compare prices across multiple sites at once, such as Expedia, Orbitz, and Travelocity. The site has an easy-to-use interface and features an extensive database of flights leaving within 24 hours of your departure date. It also offers additional tools for booking tickets and flight alerts that let you know when fares go up or down.
Airfare Watchdog is a free tool that helps you find the best prices on flights. It works by comparing flight prices from all major airlines and travel agencies, so it can give you an accurate idea of where your next flight will be cheapest. You can also use the site's price alert feature to receive email notifications when a specific flight drops in price.
This tool is great for anyone who has trouble booking their own flights, or if they're looking for something simple but effective when it comes time to book a vacation.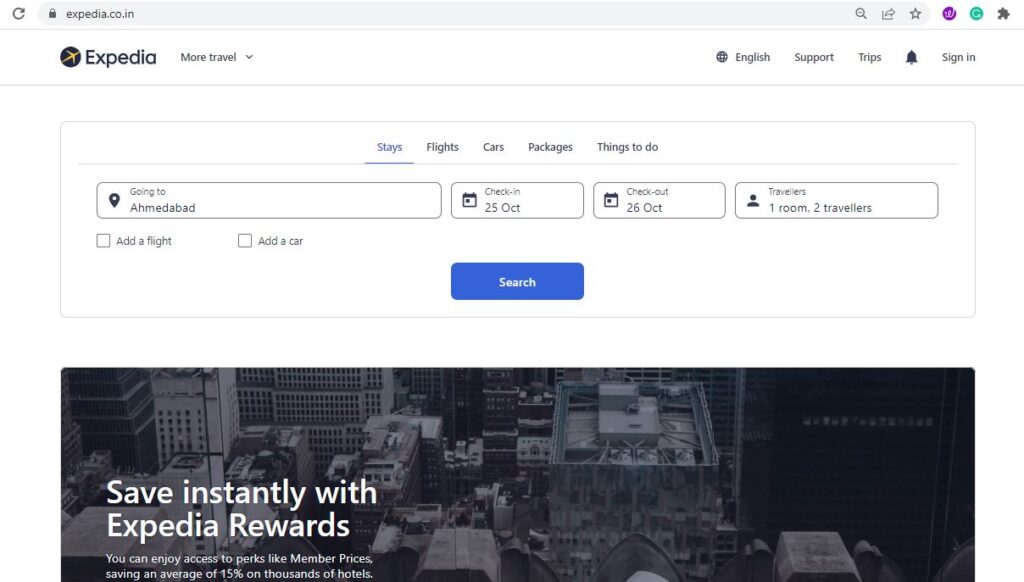 Expedia is a great tool for finding flight deals. It has a search feature that lets you enter your departure city, destination, and travel dates, so you can see what's available from all major airlines at once. You can also use the site's price drop alerts to find out when prices go down so you don't miss out on any savings.
The site also has a tool that lets you track prices over time, so you can see how much your flight cost the last time it was available. This is great for people who are looking for an exact price and want to know if they're getting a good deal or not. You can also use Expedia's app on your phone to book flights instead of going through their website—this can be helpful if you don't have access to your laptop when booking travel arrangements.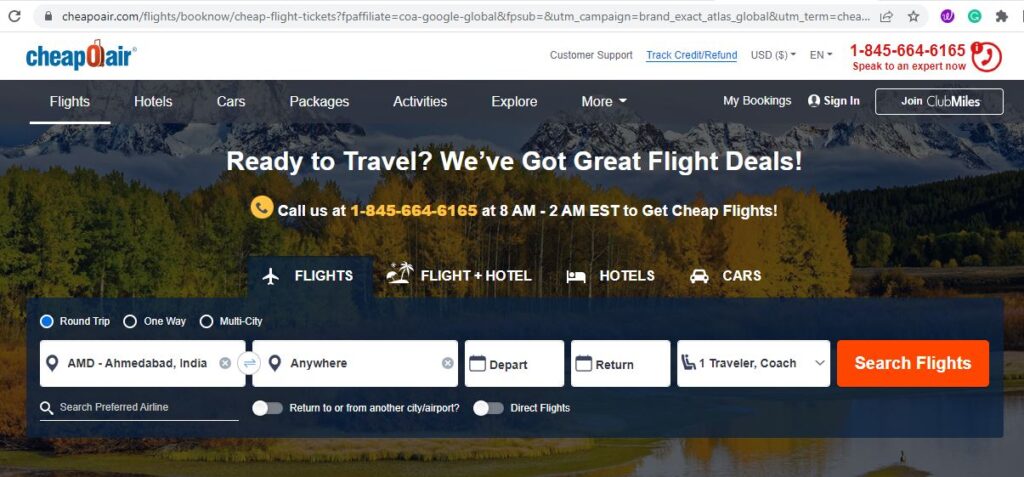 CheapOair is a great website to find cheap flight tickets. They have a deal finder that you can use to find the cheapest flights and they also have a price drop tool that will alert you when the price of your ticket drops. You can even use their Price Tracker feature to see if there are any cheaper deals available for your next trip.
They also have a mobile app, which you can use to book flights on the go. The app is very easy to use and makes booking a trip very seamless. You can even check in on your flight with your phone.
Hotwire is a travel website that offers discounted travel. They have deals on flights, hotels, car rentals, and vacation packages. Hotwire has over 400 airlines to choose from in their deal listings. If you are looking for a specific airline or city with a specific airline (or even if you don't know where you want to go), then this site can help you find it!
Hotwire offers discount prices on hotels as well as rental cars at various companies around the world such as Avis, Budget Rent Car, and Hertz.
Orbitz is a good site to use to book flights. The search engine is very powerful and can help you find the best deals on flights. It also offers free cancellation, which is helpful if your plans change or you don't want to fly anymore (like if it looks like there are more storms coming).
Orbitz offers free flight alerts so that you know when there are cheap fares available in case they pop up right before your departure date. This feature allows users to get their travel tickets at an affordable price before even knowing what kind of deal they might get!
Orbitz has an excellent mobile app available for both Android devices and Apple iPhones/iPads so that users can book their next trip while on the go.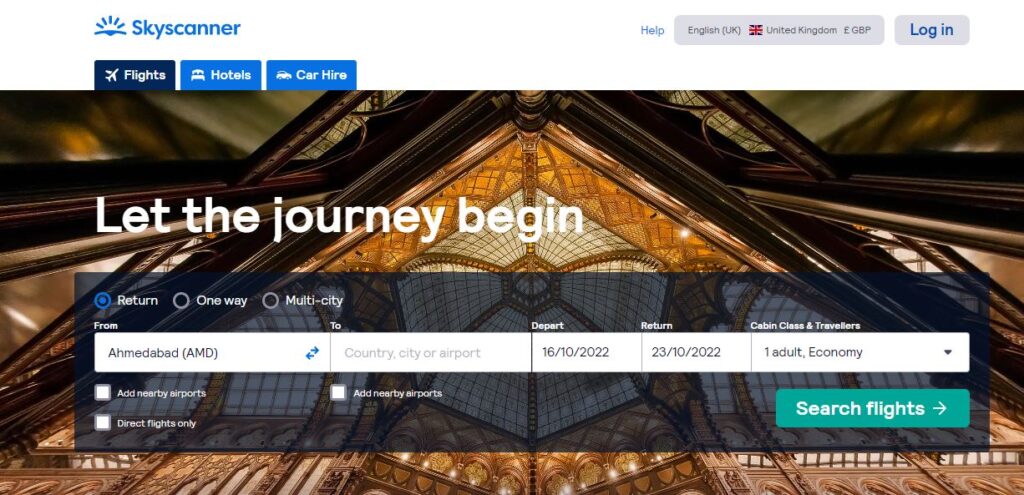 Skyscanner is a travel website that allows you to search for flights, hotels, and rental cars in one place. It also has a "cheapest month" feature that shows the cheapest time of year to fly from your home airport. Skyscanner offers deals on flights from over 1,000 airlines around the world! They also have an app available for both iPhones and Android phones.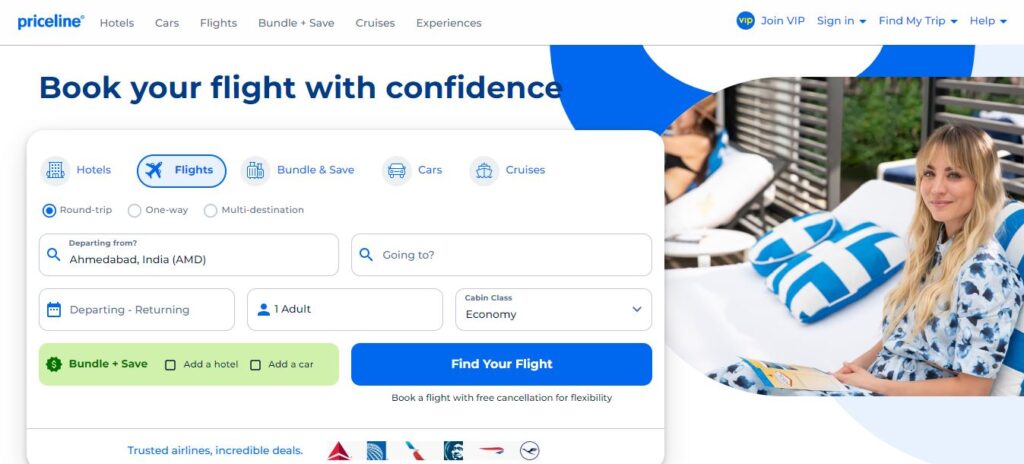 Priceline is one of the best sites to book cheap flight tickets. Priceline has a bidding system that allows you to name your own price for a flight, which can help you find better deals than other travel websites.
Priceline has great customer service and can help you find the best deals on flights to wherever it is that you want to go.
Frequently Asked Questions (FAQs)
What should be my approach to booking cheap flight tickets?
The first thing you should be doing is checking on the airline's website (the airline that is your first preference) and then checking other platforms for booking flight tickets online.
What should we consider while booking cheap flight tickets online?
Along with flight ticket prices, you should consider a few factors while booking flight tickets online. These factors include Direct Flight / Connecting Flight, Allowed Luggage Quantity, airline service, safety ratings of airlines, etc.
Conclusion
If you're looking to book cheap flights, these tips can help you save hundreds of dollars. We hope that this list has given you some helpful ideas on where to start! Before you start packing your baggage for your flight, share your valuable feedback with us.