Youtube is a household name on the Internet. It's hard to find Internet users unfamiliar with YouTube. It is the world's largest video repository. Along with Videos, people prefer to enjoy music, podcasts, etc on YouTube.
One of the biggest drawbacks of YouTube is that you can not continue playing when you turn off your screen. That is how YouTube's mobile app works on Android and iPhone. While listening to music or podcasts, you might not need to continue watching videos. You can carry out other tasks as well while listening. The same is not supported. However, there are numerous workarounds that can be used to rectify the issue.
Here in this blog, We're sharing with you both the options – Paid and Free. It is up to you to decide what is the best suitable based on your needs and convenience. So if you want to learn How to play YouTube in the background in iPhone or Android, stay connected till the end of this Blog.
How To Play YouTube In The Background? – Paid
YouTube Premium
This is an official option provided by YouTube. YouTube Premium is a paid service provided by YouTube, which supports ad-free videos and background play facilities. This tool lets you play videos while using other apps or even off the screen. It costs 11.99$ per month, in India, it costs 129₹ per month.
If you're ready to spend some cash from your pocket then YouTube Premium is the perfect option for you to proceed with. There are free workarounds as well. Please look at the below section of the Blog to learn the free workarounds.
How To Play YouTube In The Background without Premium? – Free
For Android Users
This trick is for Android users who want to play YouTube in the background without premium with the mobile screen turned off. If you're one of those Android users, please follow these simple steps.
Open a web browser like Google Chrome/Firefox on your mobile.
Go to YouTube.com
Click on the three dots on the top right corner.
Select Desktop Site.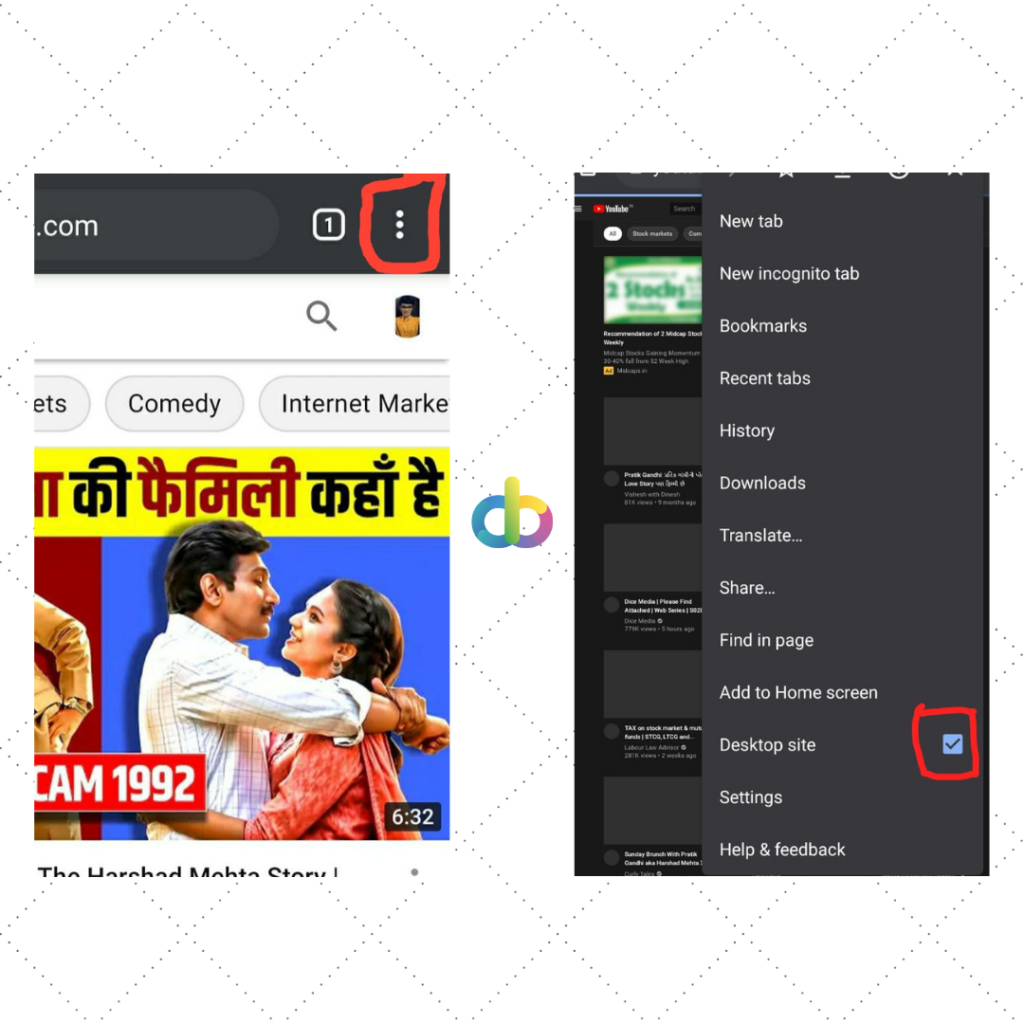 If asked, allow notification for YouTube.com.
Play any music video and press the home button.
Click on the play button from the notification window.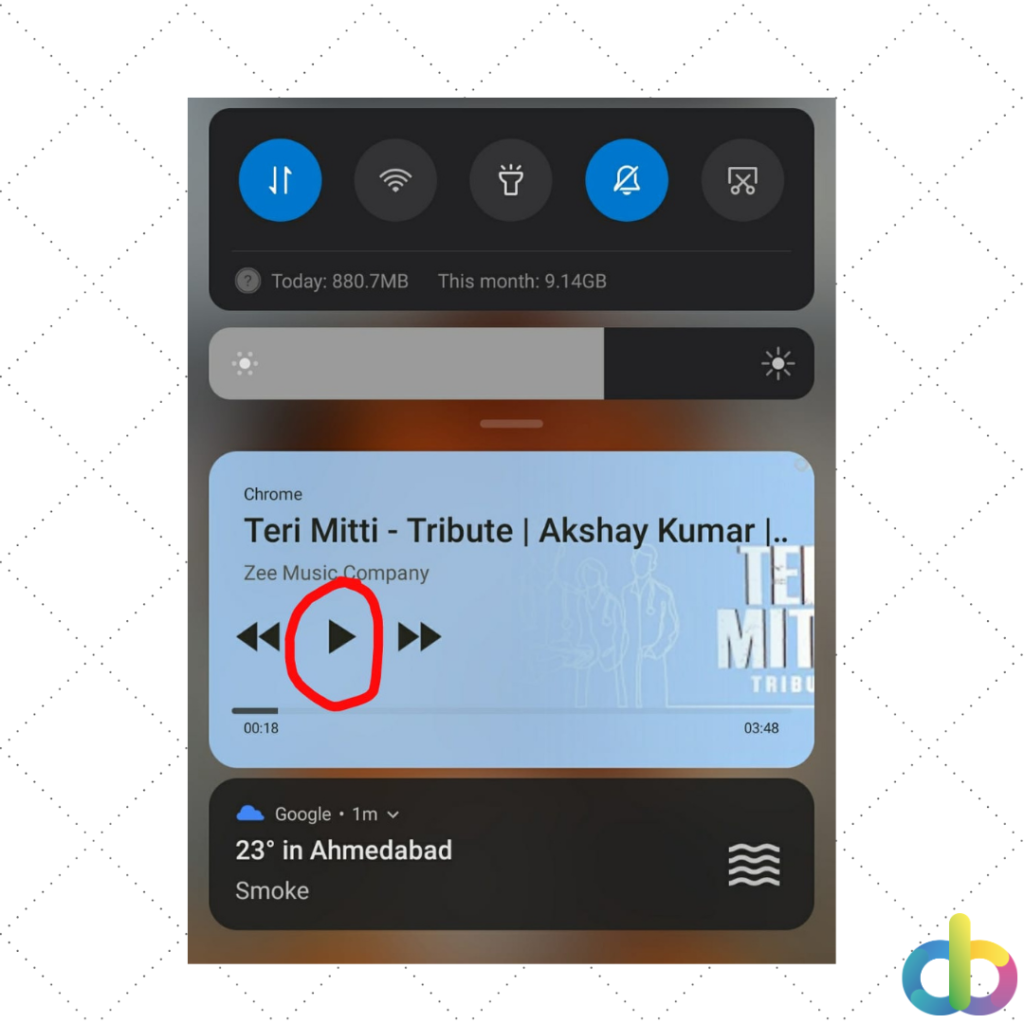 Now you can YouTube even when your screen is turned off.
For iOS Users
Similar to Android, for iPhone as well, there is a workaround available for this. If you want to learn how to play YouTube in the background on your iPhone, this trick will help you out. For that iPhone users need to follow these simple steps. After that, you'll be able to play YouTube in the background with the mobile screen turned off on your iPhone.
Open any Web Browser like Safari, Chrome, etc.
Navigate to the YouTube.com
Click on the aA on the URL bar. After that, select Request Desktop Website.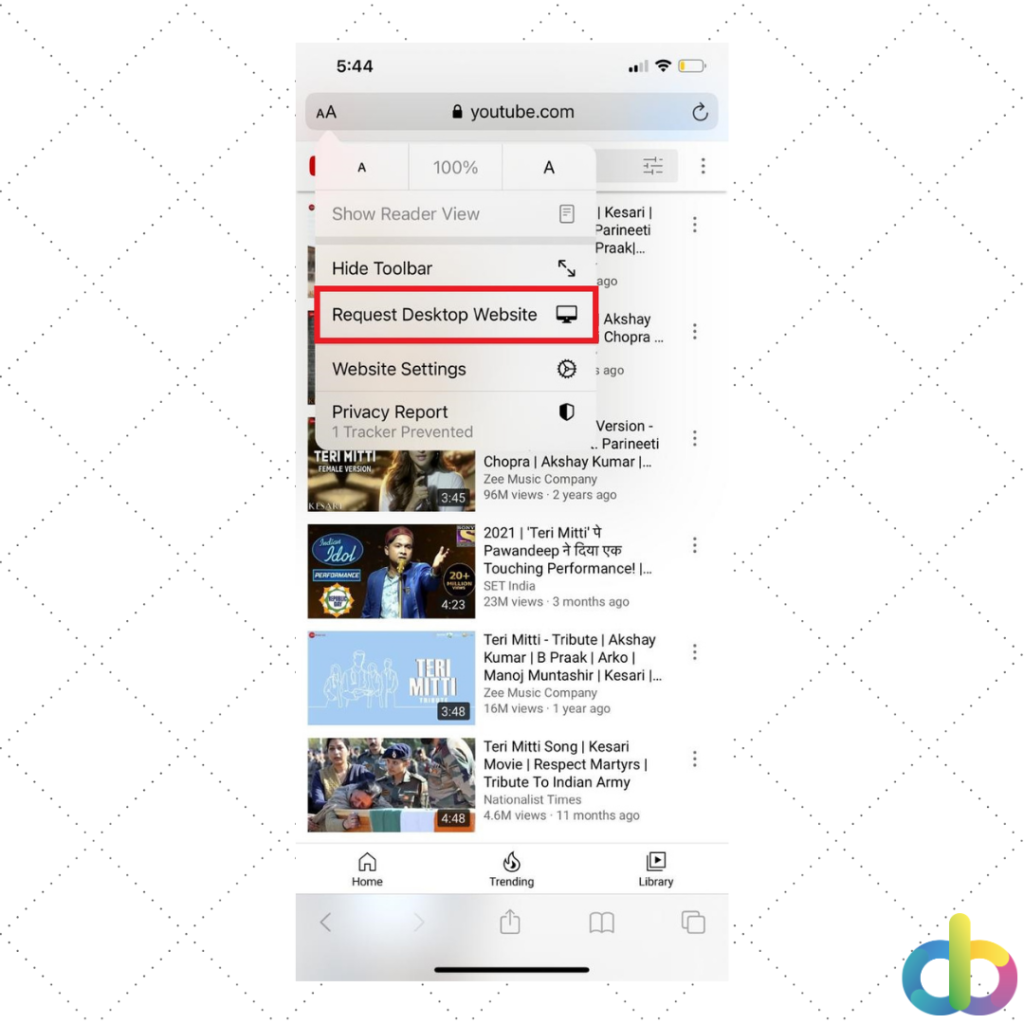 Play the music video of your choice.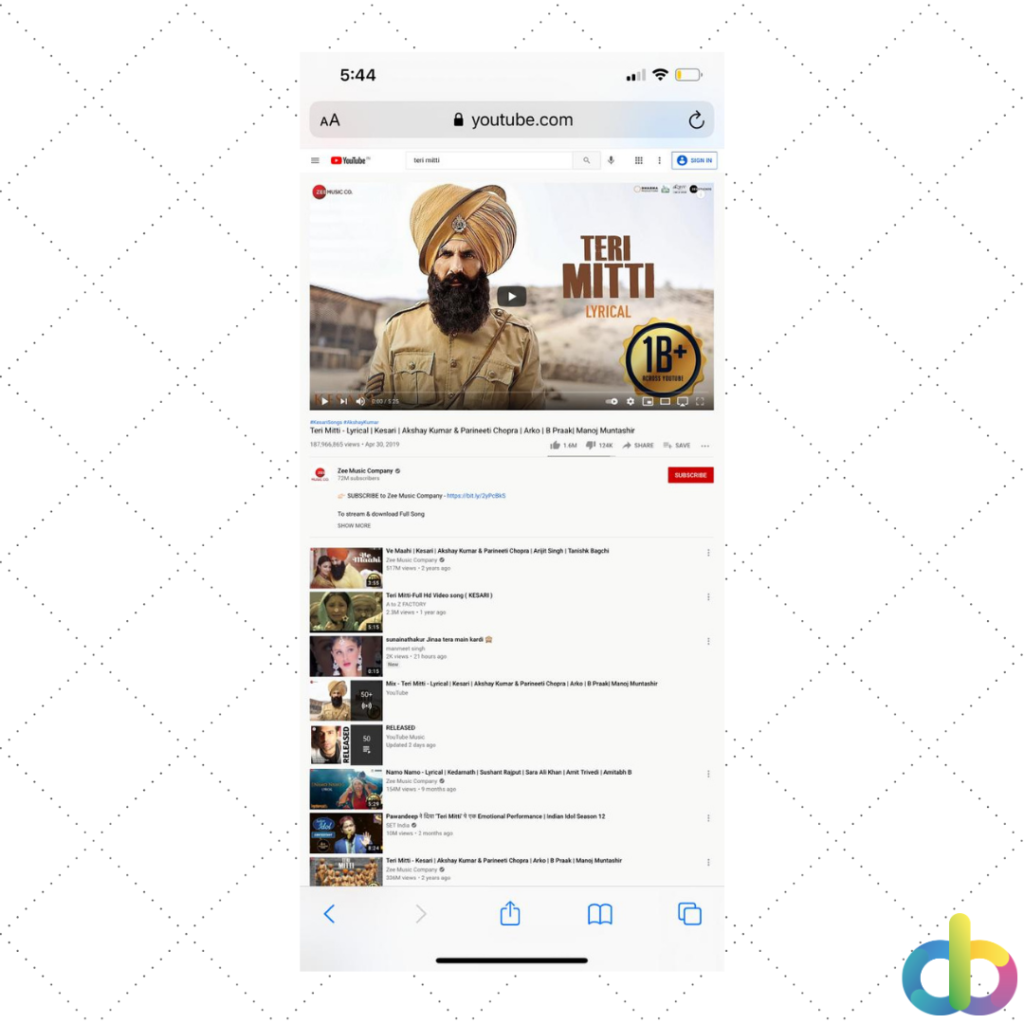 After that go to the Home Screen and swipe up the Control Center.
Play/Pause video from the control center even when the mobile screen is turned off.
These tricks are for educational purposes. These can surely boost your Digital Productivity. Using these tricks, On your mobile, you can use various Apps simultaneously while listening to podcasts, listening to music, or running tutorials that barely require video availability on YouTube.
Also Read:
Do try this trick and let us know your experience. At DiGiTAL BiRYANi, we're committed to helping you improve your Digital Productivity. Feel free to reach out to us and share your feedback anytime.