In this blog we are going to discuss one of the best Google Maps Tricks, that will help you to learn how to find parking on Google Maps.
Finding parking spaces is the most problematic task during any journey, especially in areas with high footfalls. If you're new to the area, it would add more trouble. You may end up spending a lot of effort, time, and money. Parking at a non-parking space may lead you to heavy fines from the authorities as well as to legal trouble in some cases. So, the best is to find the appropriate parking spot near your location and be tension-free.
Google Maps is the best navigation platform available on the Internet. Being the default navigation platform on Android devices, it automatically makes the platform the world's one of the highest used navigation platforms. Google Maps is your best companion at every place, whether it is a known place or you're discovering a new place for the very first time.
The platform, Google Maps, itself is a robust and user-friendly platform. There are many amazing Google Maps Tricks, that make the platform more convenient for normal users. Google Maps has this extra-ordinary feature for the ordinary task to find parking. This feature provides so much ease to travelers as it allows you to find the parking spots from your mobile-only.
So, next time onwards, when you go to any place, don't worry about parking space. Google Maps will be your permanent companion. It will let you find the parking spots near your destination. So that you don't need to spend time finding parking. You can directly reach the parking spot.
How to Find Parking on Google Maps – Step by Step Guide
Follow this detailed step-by-step guide to learn how to find parking on Google Maps. Following these steps will lead you to get the parking options on your screen, which will ultimately save your time and effort.
Open Google Maps on your Android mobile phone.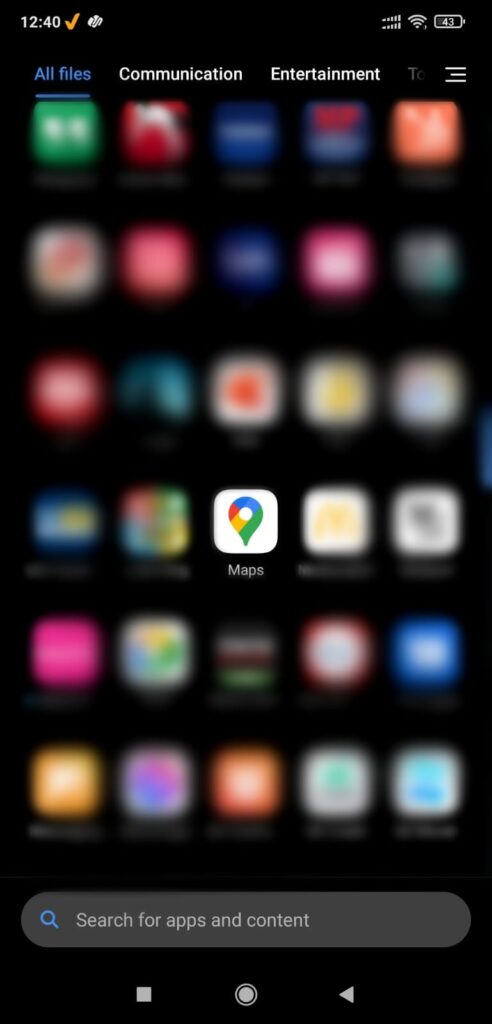 Scroll through the cards on the top bar and select the More button.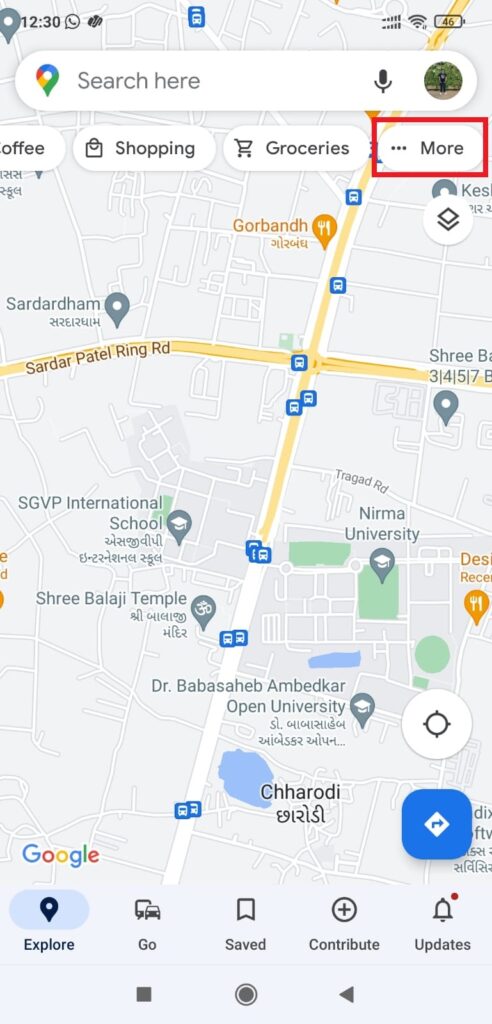 On the More Categories screen, scroll down to the Services and select Parking.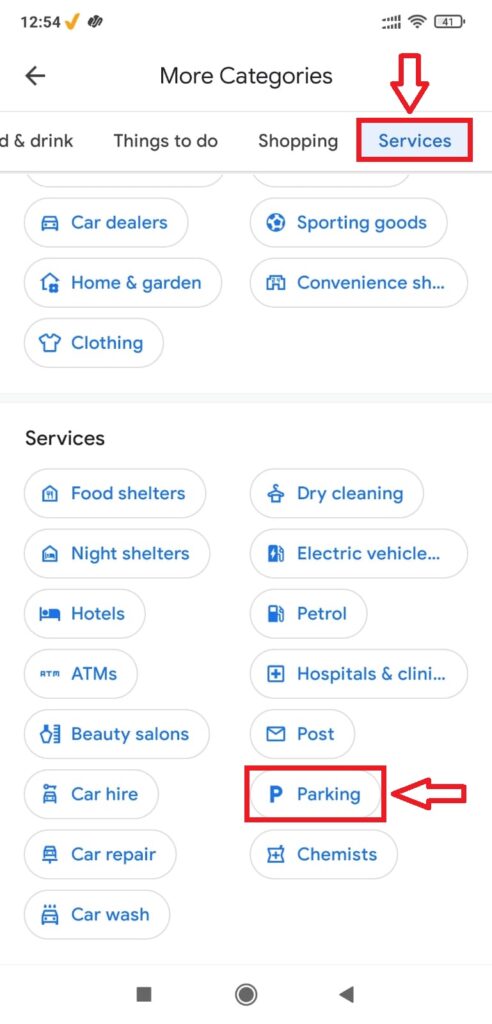 You'll see all the available parking options. You can scroll through them and find the best suitable parking spot for your vehicle.
That's how one of the best Google Maps tricks works, and answers the question – How to find parking on Google Maps. So, don't panic next time when you don't get the parking spot. This Google Maps Trick will be a savior for you.
Frequently Asked Questions (FAQs)
Can I find other places like restaurants, petrol pumps, etc using this trick?
Yes, you can find various places using this trick. You need to select a particular space instead of Parking.
Can I save the parking space on Google Maps?
Yes, you can save the parking spot on Google Maps to refer them in the future.
Conclusion
Such small yet helpful Google Maps tricks and other related tips can help you achieve great digital productivity, by saving a good amount of time and effort in your daily tasks. That's how digital tools should be used that lead a productive life. Do share these Google Maps Tricks and share your valuable feedback with us. Your feedback helps us serve you better.
If you want a specific blog from us, share your favorite blog topics with us. We would definitely try to add them to our Content Calendar.