The Incognito Mode is a go-to place for every Internet User out there. You as an Internet user can feel relieved when you get an option in a web browser that offers relatively safe and secure browsing. The option is known as Incognito Mode aka Private Browsing Mode. Incognito Mode often attracts people with sugary words like Private Browsing, Secret Browsing, No History Saved, No Cache Saved, and many more. But, on the Internet, there's a workaround for everything. There are a few tricks using which you can view Incognito History as well. Stay connected till the end of this article to know to View private mode history and learn How To Delete Incognito History? The following article will help you make Incognito Browsing a true Private and Secret Experience.
What is Incognito Mode?
To understand the Incognito Mode, first, let's understand the word Incognito. The word Incognito means "hide one's true identity". When you're online, it's hard to hide your identity from others. There is much information getting exposed online during your Digital Journey. Incognito Mode, as the name suggests, helps you conceal your identity in your digital journey or online activities.
Incognito Mode / Private Mode prevents web browsers from saving your online activities. Web browsers never save the Browsing History of Incognito Mode. The mode also keeps other temporary data away from web browsers to save your identity. So, the people who use your device won't have any idea about your Incognito Mode Activity.
When people do some online activity on third-party websites, those websites upload small files onto the web browsers. These files are known as cookies. But, when Incognito Mode is used, the web browser blocks websites from uploading cookies.
Normal users can never view or delete incognito history. If you want to learn how to delete incognito history, stay connected with this blog. By the end of this blog, you'll learn how to view and delete incognito history within a few clicks.
Why do People Use Incognito Mode?
There are multiple reasons people choose to use Incognito Mode over normal browsing tabs. Some of the most common reasons are as below.
When people are working on shared devices such as office help desks, libraries, cyber cafes, and many more places. Using Incognito Mode on such shared devices, people can put their online activities out of sight from other users.
When people don't want their login activities to be stored on the device they're using, they prefer to work on Private Mode / Incognito Mode.
Web browsers sometimes store the details you fill in online forms. Incognito Mode prevents web browsers from doing so. Hence while filling out online forms, people go for Incognito Mode.
One of the most popular reasons for choosing Incognito Mode is to log in from multiple accounts at the same time from the same device. You can log in to 2 different Facebook accounts from one device at the same time – 1 from a normal window and 2nd from Incognito Window.
People believe that incognito mode is safe to use as no one can view or delete incognito history. Hence, we're here to help people learn how to delete incognito history within a few steps.
How To Turn On Incognito Mode / Private Browsing?
Incognito Mode / Private Browsing is a web browser-specific feature. Almost all major web browsers provide this option to open Incognito Mode / Private Window. We will discuss How To Turn On the Incognito Tab on Google Chrome Browser From computers and mobile phones. Different Browsers have different terms for Incognito Mode, and different ways to open Incognito Mode / Private Windows.
Open Incognito Mode In Google Chrome On Computer
Open Google Chrome on your computer.
Select the three vertical dots on the right corner of the address bar.
Select the New Incognito Window option.
The new Incognito browsing window will be in dark mode and will have You've gone incognito written on it.
The simple way to open the Incognito Mode on Computer is using the shortcut. Once you open the Google Chrome Web browser on your computer, use the shortcut Ctrl+Shift+N to open Incognito Window.
Open Incognito Mode In Google Chrome On Mobile Phone
Open the Google Chrome Web browser on your mobile phone.
Go to the three vertical dots on the right-most corner or browser menu.
Select the Incognito Tab / Incognito Window option.
You will have Incognito Tab open on your mobile screen.
Is Incognito Mode Completely Anonymous?
Incognito Mode prevents web browsers from tracking and logging your activities. However, there are other parties who can still track your details even if you're using Incognito Mode. Third-Party Websites on which you're doing some online activity can track your activities on their website. If you're working from an office machine or school/college machine, your employer or school/college can track your Incognito Mode activities. Even your Internet Service Provider has the power to track your Incognito Mode Activity.
There's a list of things that can be tracked even while using Private Window by the above-mentioned entities. The list includes IP addresses, activities you do online, your sign-in activities, and many more things.
Everyone needs to understand that if you download some files while in Incognito Mode, the files will be saved to the Downloads folder on your computer. So, even after you close the Incognito session, the file is available on your machine. Anyone who has access to your machine can see the file.
How To View Incognito History?
Whenever you insert the web URL in the address bar, even in incognito mode, the DNS server will look for the correct IP address corresponding with the website. This helps in accessing the website whenever you want. The said details are temporarily stored in your database as a DNS cache. You can fetch these details by querying the DNS cache from your cmd. Hence, if you're a Windows user, you can fetch the incognito history by querying the DNS cache from the command prompt.
Go to the Start Menu and search for cmd. Select the Run as administrator option. Click on Yes if asked.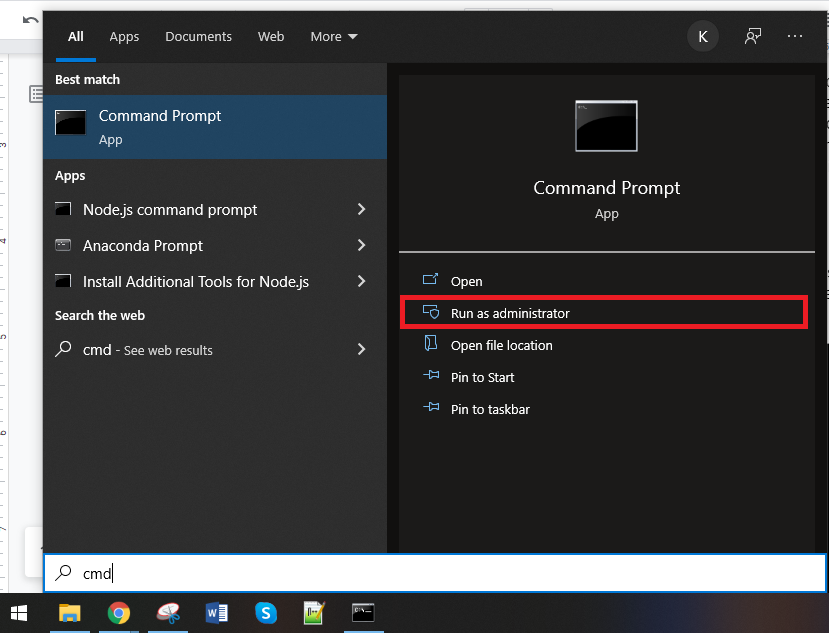 In the command-line tool, type ipconfig/displaydns and press enter to see the detailed history of the DNS cache. Here you can see your web browsing history, even if browsed from incognito mode.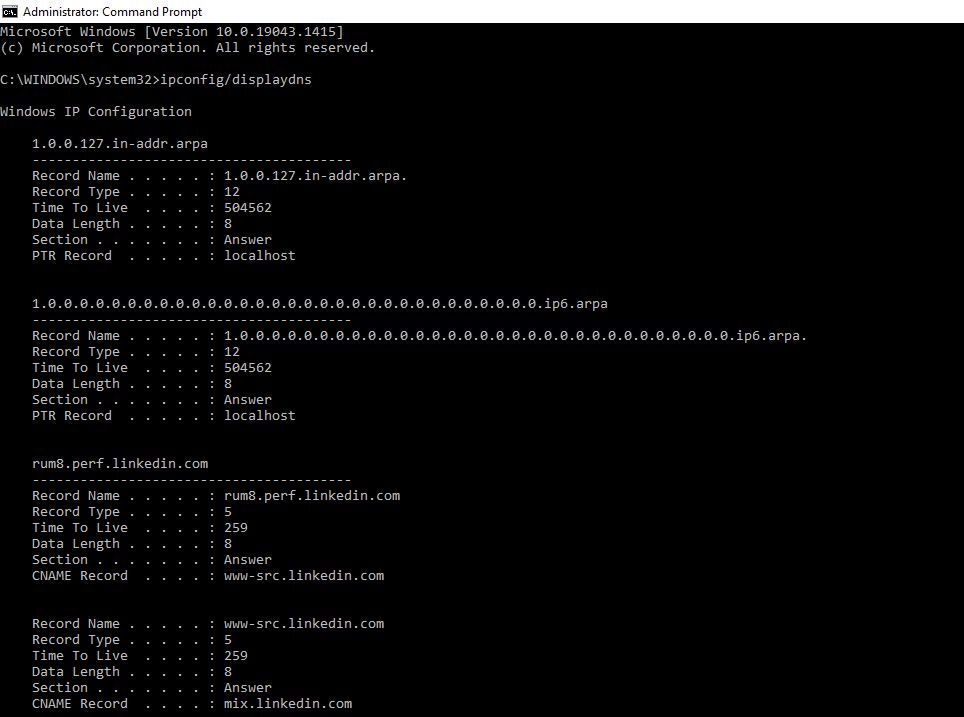 This trick works for Windows OS only. However, if you want to see incognito history from mobile phones, you may try third-party apps. There are a few third-party apps available on the Internet that lets you see the Incognito Browsing History of your mobile phones.
How To Delete Incognito History?
Just like you can view the Incognito history by querying DNS cache history in your Windows machine. You can also delete Incognito history. To learn how to delete Incognito history you need to follow certain steps as follows.
Open Command Prompt in Run as administrator state as explained in the above section.
Enter the command ipconfig/flushDNS to remove DNS cache entries from the database. This will remove incognito history from your machine.
Frequently Asked Questions (FAQs)
Does Incognito Mode hide you from Law Enforcement?
No. Incognito Mode does not hide you from law enforcement. You should not use Incognito Mode to access illegal and banned websites.
What third-party apps can we use to view incognito history from mobile devices?
There are many apps like Spyzie, mSpy, KidsGuard, FoneWatcher, and MoniMaster. These are not recommendations by us. This is just for educational purposes.
Conclusion
Incognito Mode is a really helpful feature in many ways. But, just like any other functionality, we also need to use this feature carefully to be safe and secure while being online. You can keep track of your online activities from Incognito Mode and delete them at certain time intervals to ensure your safety. Please share your valuable feedback with us. If you want us to publish an article of your choice for Free, share your Blog Requests directly with us. We would surely consider topics of your choice with due credit.