What do you do in your Free time? You're on your phone, scrolling through social media, or playing games online. Wasting your time and efforts both, right? Do you ever think your smartphone can earn you money? That too without much hard work. You just need to know the right apps to go with. If you're a student or you spend a good amount of time on your mobile phone, then you should check some of the Best and Easy Money Earning Survey Apps that can fill your pocket with money. They will monetize your short coffee breaks or the daily time you spend in a cab or train. Spend such short breaks on these Money Earning Survey Apps to fill your wallet.
Google Opinion Rewards
Whenever we discuss Best Money Making Apps online, we always fear getting scammed. But when the app is from the tech giant Google, we feel safe. Google Opinion Rewards is an app from Google that pays you for taking small surveys and small tasks. Google rewards in the form of Google Play Credits for completing surveys. Users can receive up to 1$ per survey. So, next time when you think of purchasing an App or movie from the Google Play Store, just complete a few surveys and have a few dollars in your wallet before purchasing. So eventually the App, Movie, or any paid other product will be free for you.
Poll Pay: Earn Money, Cash & Gift Cards With Survey
This survey App is used by millions of users. It rewards you the real money for paid surveys. Poll Pay can work as your second salary. You need to register yourself on the platform and complete various surveys. You can exchange your Poll Pay credit as Paypal cash. In addition to that, it offers a variety of reward options in terms of gift cards, that includes Amazon, Xbox, Netflix, Google Play, and iTunes.
Media Rewards: Paid Surveys – Make Money
Media Rewards is a wonderful idea that turned into reality in 2013 somewhere in the Netherlands. You need to install the app and turn on the Media Monitoring Feature. The media monitoring feature will monitor the advertisements you see on different media platforms like Netflix, YouTube, Radio, etc. Media Rewards share your advertisement watching data with advertisers to earn and they pay you for sharing data with them. You can also take paid surveys to earn on the platform. The App pays you a good sum of money as a reward. You can cash out the money by sending it to your Paypal account.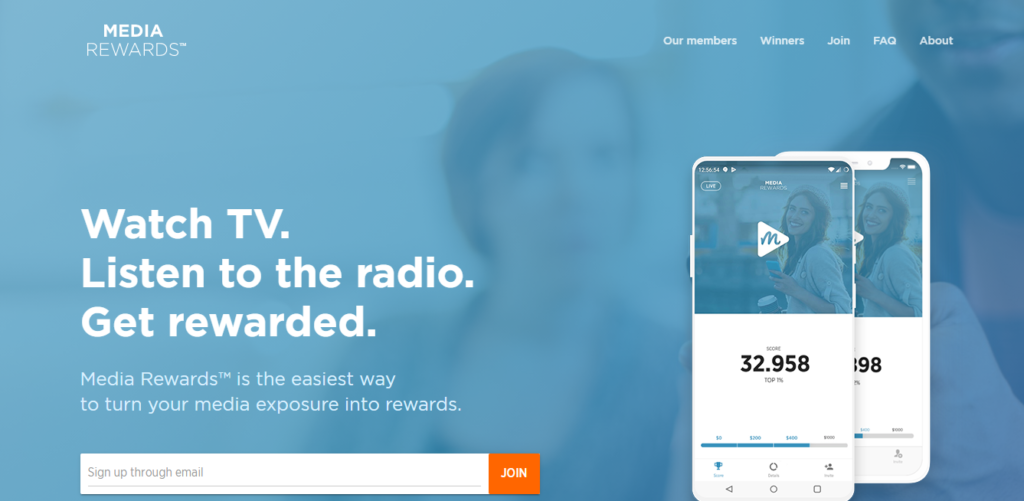 iPoll
iPoll is an App that gives you rewards for taking part in online surveys. The App is from Instantly Inc, which allows you to redeem for rewards. You get free gift cards, airline credit, and many more rewards for completing different surveys and tasks. When you register on the iPoll, the App asks you about basic details. Based on those details the App suggests the best surveys and missions complete.
CashCamel – Surveys For Cash
CashCamel is another Survey App that pays you good rewards for taking part in surveys. The App offers online surveys from thousands of brand partners. They claim to pay you 30% more than other survey apps. Users can directly redeem the cash rewards via Paypal.
Rewardy – Money Paid Surveys: Your Cash Reward App
As the name suggests, get money and cash rewards for participating in paid surveys. You can also earn money by inviting your friends to the App. The App rewards can be redeemed using your Paypal account.
AttaPoll – Paid Surveys
AttaPoll is a survey platform that rewards you with cash and gift cards. There are many organizations out there who are eagerly waiting for your views, AttaPoll connects you with them. AttaPoll gives you the flexibility to choose the length of the survey. The App gives you an option to cash out using Paypal.
Frequently Asked Questions (FAQs)
Are these Apps legit and safe to use?
Legalities work region by region. You should check the legitimacy of particular Apps based on your region's local law.
Are these Apps free to use or paid?
These Apps are free as of now. If you're asked to pay to use these Apps, please be careful and do your own research before paying.
Conclusion
Money is one of the basic necessities of today's life. These are some of the best and easy money-earning survey apps that help you earn some extra money in your free time. If you find this article useful, please share your feedback with us. You can contact us directly or drop a comment below. If you need any specific article from our end, please share your topic suggestion with us through our Contact page.