It is the season when people feel that there's been a new update rolled out on various Social Media platforms. Every time a user refreshes the feed, a new couple is married. The wedding season is in full swing, and thousands of weddings are taking place every day. When the hosts are busy with all the preparations, invitees are worried about more serious matters – perfect gifts for the newlyweds. Gone are the days when the only gifts we could think of were dinner sets, and cash. Now in this digital era, people prefer to gift digital stuff. Tech gifts are a new trend. So, to help our readers out, we at DiGiTAL BiRYANi, have come up with the list of best Tech Gift Ideas for Wedding Gifts. These Best Gadgets for Wedding Gifts will help you to choose the best wedding gifts for your loved ones.
List of the Best Tech Gift Ideas for Wedding Gifts
This list will help you choose the best tech gift for a wedding function. The newlyweds will love the gift from you and will always remember you in their digital journey.
Temprature Control Smartmug
Temperature Control Smartmug is a really cool tech gift idea for a newlywed. They can enjoy their hot coffee during long drives or hiking. Check out some amazing options for Temperature Control Smartmug below.
Instant Cameras – Polaroid Cameras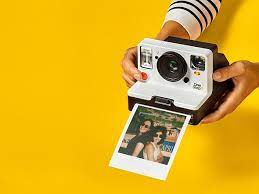 Let the newlywed capture the best moments of their new life using those cute instant cameras. You click the image and instantly get a print. This is a really good gift option for a wedding gift. You can check some of the best deals for the instant cameras above. It is one of the best gadgets for wedding gift if the newly wed couple is fond of traveling and taking pictures.
Mood Lights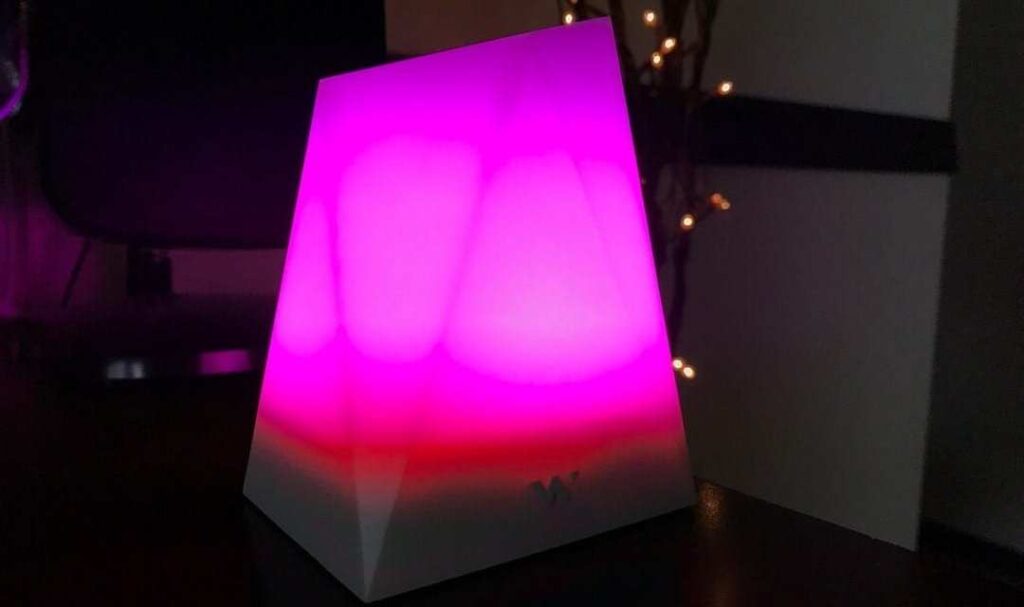 Smart Mood Lights are also a considerable option for a wedding gift. This will help a couple spend quality time together creating a romantic atmosphere in their own place. Check out some of the best options now.
AI-Enabled Smart Speakers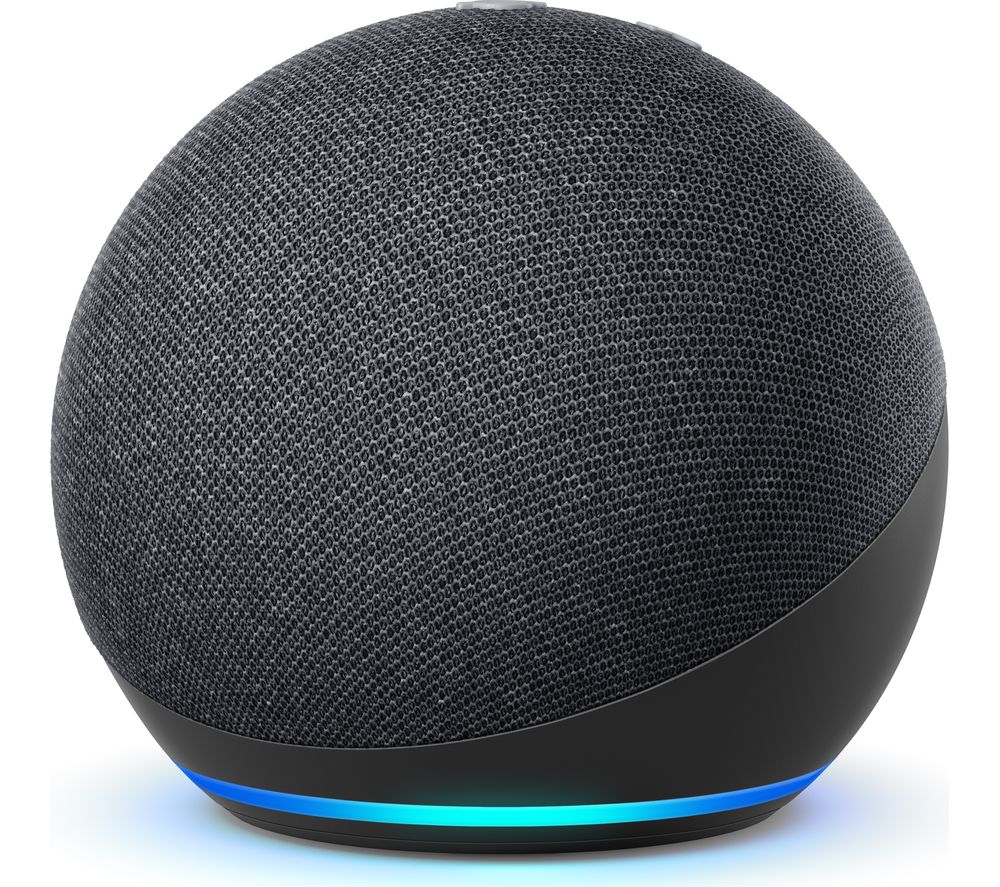 The world is heading towards Artificial Intelligence. AI-Enabled Smart Speakers is one of the best tech gifts for weddings. The newlywed couple can enjoy their favorite music and other stuff using this speaker. There are many options available like Amazon Echo – Alexa, Google Home Mini, etc. Check out the best deals from the above links. Are the newly weds love the new technology? This is the perfect gadget for wedding gift in that case.
Wireless Charger Power Bank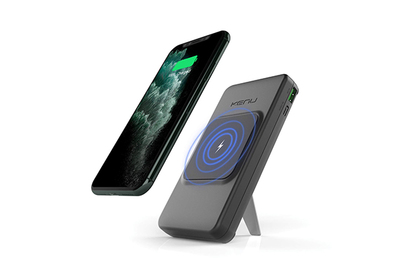 Let the couple enjoy their long drives, trips, and traveling without worrying about charging their electronic devices. This Wireless Charger Power Bank gifted by you will handle all their worries. Check the best deals and wrap the gift paper now.
Smart Portals – Facebook and other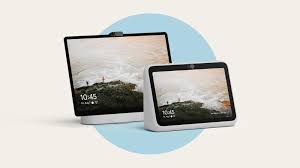 With the constant evolution of gadgets, the world is becoming smarter. Many tech giants have come up with ultra-smart portals, where users can do almost everything. Facebook Portal is one of them. These portals are also a very good option for Wedding Gifts.
Smart Watch Couple Set
Watches are evergreen gifts for ages. Over the years, watches have also become smart and digital. Now in this digital era, Smart Watches can be considered as one of the best tech gift options for wedding gifts. Check out some of the best deals below.
iRobot
This wonderful robot will take care of home cleaning chores. The newlywed couple will love your gift as they won't need to worry about the cleaning work. Hence, they will get more time to spend together. Some of these are Alexa-enabled. Check the link above now to gift this wonderful tech gift.
Travel Camera – Go Pro and Others
Traveling is the best thing that any new couple needs and wants to do. These travel cameras allow them to capture their traveling and adventure moments. From underwater sports activities to adventures in the air, everything can be captured using these Travel Cameras. Go Pro is one of the best ones available in the market. Check best deals to buy Travel Cameras online.
Smart Luggage Set
Smart luggage sets are great gifts for couples who want to explore new places. It is a true traveling companion. These tech-enabled smart luggage sets are coming with great features. They have an in-built USB port to charge your mobile phones and other devices. Check out the features and best deal now.
Projector
Help the newlywed couple to enjoy their favorite movie at any place using Portable Projectors. These portable projectors are really helpful for them in many ways. They can even enjoy their wedding albums and movies on a big screen using portable projectors.
Smart Security System for Home
Technology has made Home Security Systems smart. You can think of Smart Security Systems also. If the couple is planning to shift to a new place after the wedding, then this is really a very good option. Check out a few wonderful options below.
Air Fryer
Gift Smart Air Fryer to a couple to allow them to enjoy delicious homemade food. There are many options available in the market. You can definitely consider this option to gift this to your foody friends and cousins. Check the best deals below.
Digital Photo Frame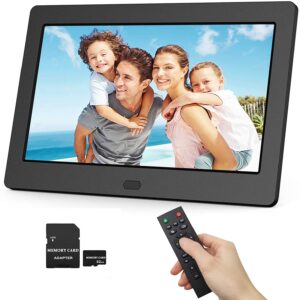 Technology has allowed photo frames to become digitalized, another traditional and evergreen gift option. Couples can set the best of their photos in the Digital Photo Frame to treasure their life-long memories. Check and order now from the best deals given below.
Smart Air Purifier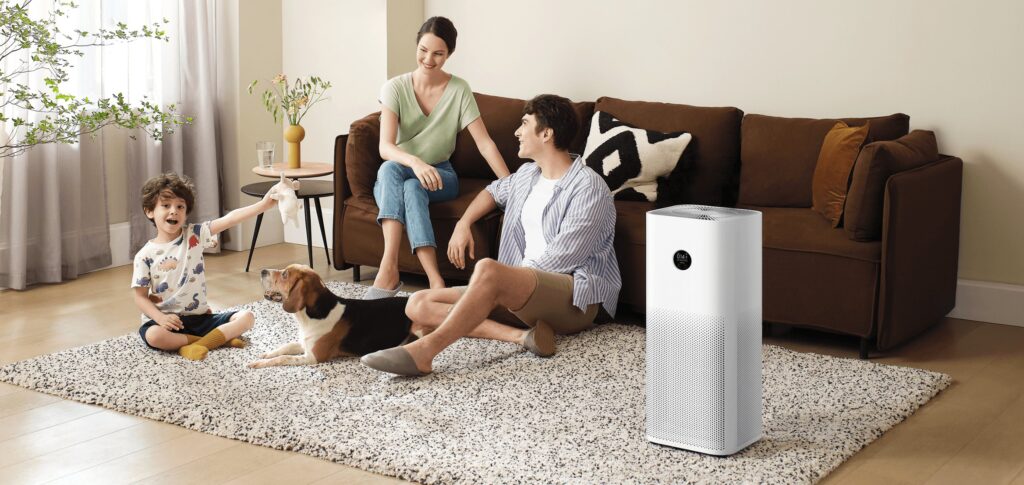 Technology can purify the air around you as well. This will help the couple to stay in a pure and healthy atmosphere. They can use smart air purifiers in their home, bedroom, and other places as well. Air Purifiers now come with smart app connectivity and many features. Grab the best deal now.
Frequently Asked Questions (FAQs)
What parameters should I consider while selecting the Wedding Gift?
The most important parameter is your relationship with the couple. After that, you should consider the interests, habits, and likings of the couple. Gifting them things they like will make them happier. You can also consider your budget as one of the parameters while selecting the gift.
What should be the budget while selecting the Wedding Gift?
The budget is always a subjective matter for every individual. You can set the budget based on your capacity, and your relationship with the couple.
Conclusion
Now, as our esteemed reader, you don't need to worry much in this wedding season about gifts. You must have gotten some wonderful ideas from this Blog. Please share your valuable feedback with us. We would love to hear and implement your suggestions. If you want any specific blog from our end, Contact Us directly. Our team will try to incorporate those topics into our content planning.
We, at DiGiTAL BiRYANi, would like to inform our esteemed readers that, some of the links in this blog are affiliate links. We may earn a little commission from those links. However, you don't need to pay anything extra. For further information check this 

page

.