YouTube does not require any introduction to this internet-centric life. It is an integral part of our daily life. With 2.5 billion monthly active users, it is way ahead of other platforms. Users daily land on YouTube for almost every purpose which includes Education, Entertainment, Tutorials, Movies, Music, and everything you can think of. Users sail from the ocean of videos every day. As a YouTube user, you must have watched thousands of videos. They even keep playing YouTube in the background while working on other stuff.
YouTube stores everything, you watch and search, in the YouTube History Section. Based on your watching history, Youtube suggests other videos to watch. Additionally, YouTube uses your viewing history to share your preferences and tastes with advertisers to make more money. That is the reason, you get advertisements similar to your watching and searching history. So, if you're very much concerned about your privacy, you'll wish to delete the YouTube watch and search history.
Nowadays, people share one YouTube account to use on many devices. You can watch from your mobile, and PC. The same account is logged in to your TV, where everyone uses YouTube. So, in such cases also, your privacy is at risk. If you're also one of those who want to delete YouTube History, then you're at the absolutely correct place. In this blog, we're going to discuss how you can auto-delete YouTube watch and search history.
Detailed Guide – How To Auto Delete YouTube Watch and Search History
On your computer, log in to your YouTube account.
Open

myactivity.google.com

in your web browser.
Go to the Other Google Activity section from the various options in the left column.
Select Manage Activity of YouTube History from various Activity Controls.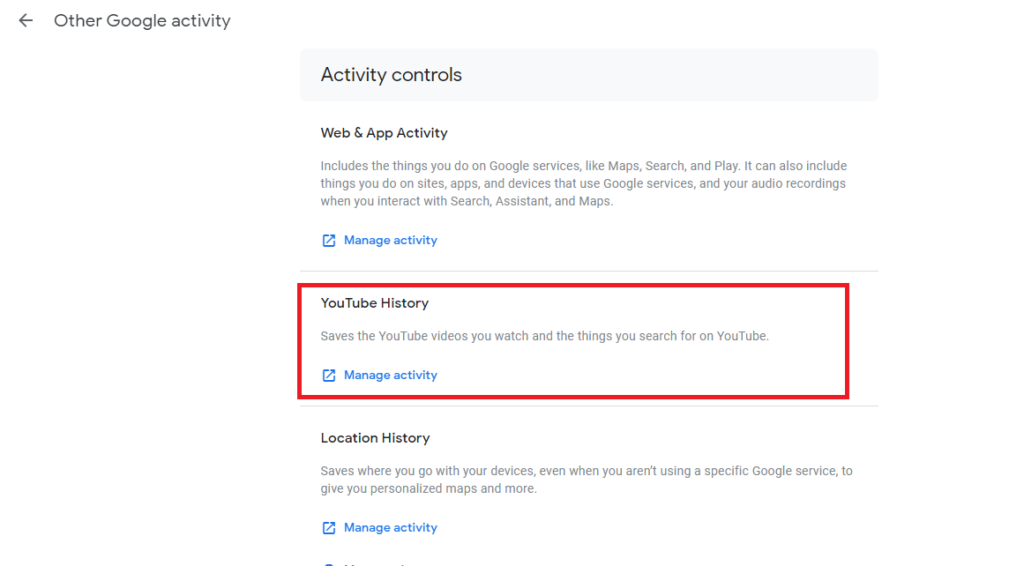 After that, click on the Auto Delete Option.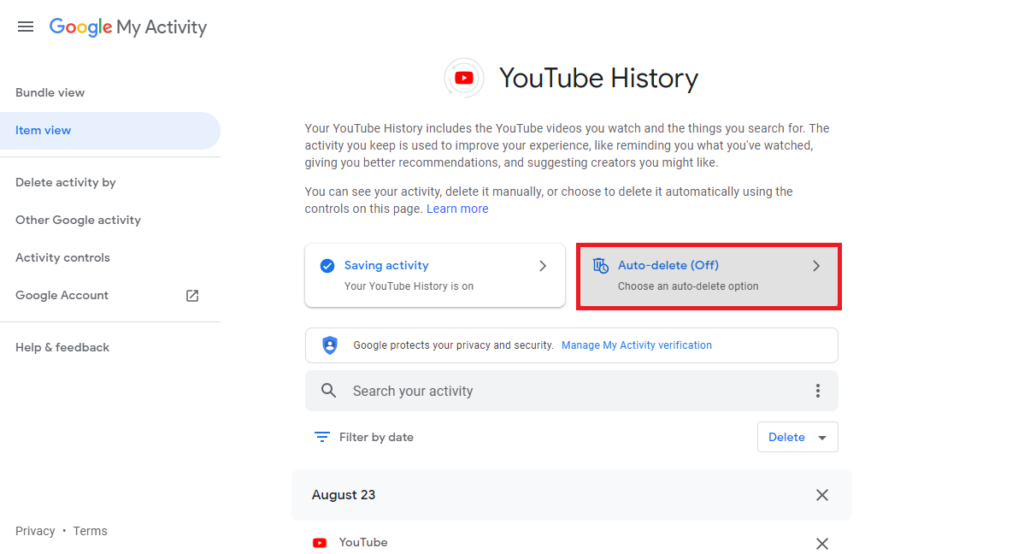 You'll get a popup, where you need to select the time frame from the 'Auto Delete activity older than' option. You have various options over there, you can select any option from there. Click on Next, once you select the time period.
You'll see a new popup. Select Confirm.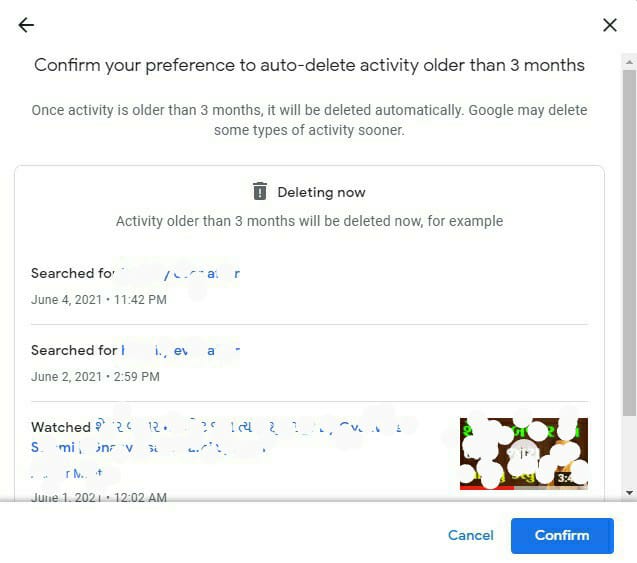 This way you can Auto Delete YouTube search and watch history. With it, you can protect your privacy and avoid receiving unwanted advertisements.
Frequently Asked Questions (FAQs)
Can I manually remove YouTube history if Auto Delete YouTube History is set?
Yes, You can manually delete YouTube history at any time even if Auto Delete YouTube History is set.
How will I benefit from not removing YouTube history?
If you choose not to remove YouTube history, you'll get a more personalized Youtube experience in terms of content recommendation. You can pick up the video from where you left it earlier.
Conclusion
We, at DiGiTAL BiRYANi, have shared this article to help our esteemed readers to protect their privacy. Please share your valuable feedback with us about this Blog. If you want a blog from DiGiTAL BiRYANi on some specific topic, do contact us and share your Blog Requests and suggestions. We're determined to serve you the best content.