If you remember a few years back, a normal photo captured from a camera or mobile phone used to be the size of a few kilobytes. Now, advanced cameras and mobile phones have completely changed this scenario. Normal photos today are often as large as two-digit megapixels, let alone HD and other high-resolution images. These lead us to search for quality online image compressor tools to reduce image size in kb for various purposes.
Why Do We Need To Reduce Image Size in Kb?
Did you ever wonder why your pictures on Government and other documents like passports, driving licenses, etc are so poor despite having access to the latest technology to capture amazing images?
Well, that's because capturing a high-quality image is a very easy task but storing that image on the server where billions of such images need to be stored is a very difficult task.
Hence, many times when you register for something online, the website asks you to upload your photo with a maximum size limit specified as a few Kilobytes (KB).
Online websites try to minimize the image size to get a better loading speed. There are many such use cases for which we need to search for image compressor tools to reduce image size.
List of Best Online Image Compressors To Reduce Image Size in Kb
Based on our research, these are the best online image compressors to reduce the image size online.
Supports file types such as PNG, JPEG, and GIF.
It shows before and after versions before image compression.
Optimizilla maintains image quality.
You can upload up to 20 images for compression.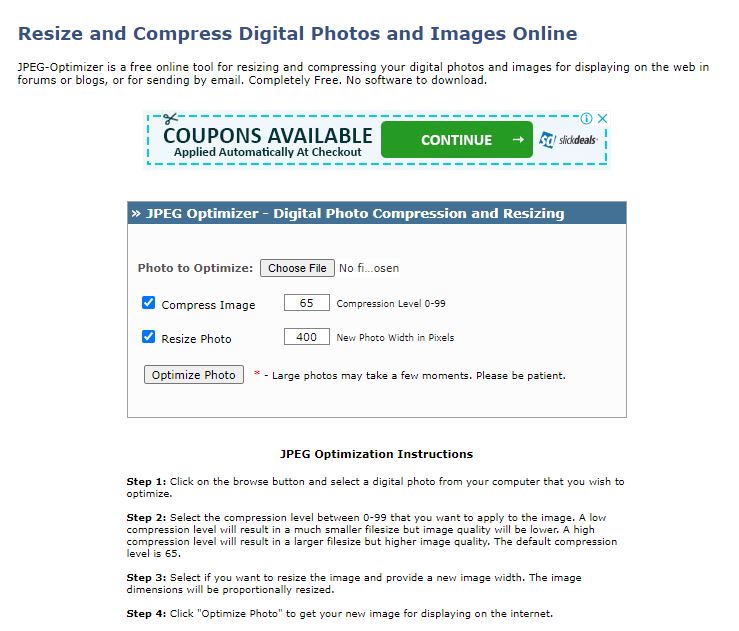 It is a free-to-use online Image Compressor.
You can select levels the compression and size of the photo to set.
It does not require downloading and installing any external software.
The platform only supports JPEG file types.
It supports various image file types such as PNG, WebP, JPEG, etc.
Users can upload up to 20 images at once.
The maximum file size per image to upload is 5MB.
There's a limit of 100 images per month.
It maintains the original quality of the image to a great level.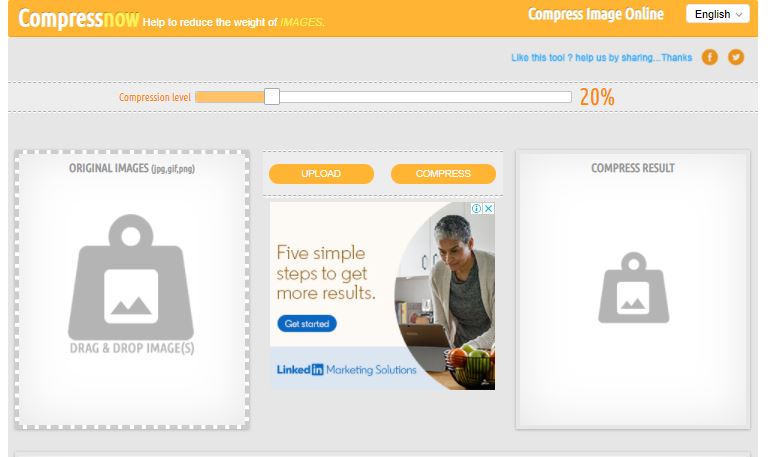 You can compress PNG, JPG, JPEG, and GIF types images using this platform.
The maximum image size to upload is 9 MB per image.
It offers a bulk upload feature to upload 10 images at a time.
You can select the compression % to customize the image compression process according to your requirement.
Images are not stored on their server. Hence, it can be considered a safe platform.
A great Bulk Image Optimizer tool.
There are multiple sources to provide files like File Uploader, URL Paster, and Page Cruncher.
Kraken offers three various image optimization modes – Lossy, Lossless, and Expert.
You can download a compressed version of bulk photos as a .zip version.
You can import images from Google Drive and Dropbox.
Kraken offers advanced image optimization with its PRO version.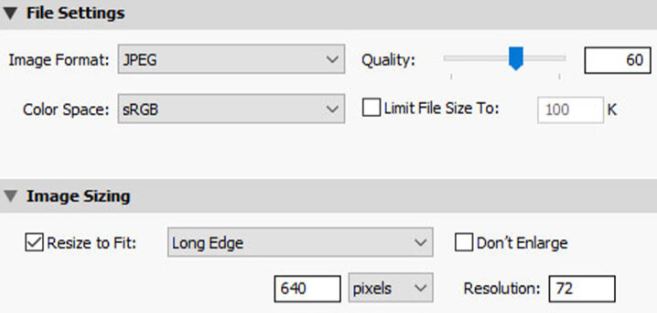 The platform is offered by a Photo Editing giant Adobe.
It supports various image formats like JPG, TIFF, PNG, and PSD.
It resizes high-resolution images to share them online.
Along with image compression, it offers various image editing options like image resizes, color adjustment, cropping & straightening, etc.
The platform supports JPG, PNG, GIF, BMP, and PSD file formats.
You can upload any of the above types and select the output format to get the compressed image.
There is an option to select the compression level between 1-100.
There are various image effects that you can apply to the compressed image. These effects include captions, photo effects, borders, reflections, shadows, and rounded corners.
JPG, PNG, SVG, and GIF are the supported image types for ILoveImg.
The platform reduces the image size without affecting the image quality.
It has an in-built photo editor where you can do basic photo editing.
Along with compression, Iloveimg also lets you resize images, crop images, convert images, etc.
It supports GIFs, Animated GIFs, PNG, and JPG file formats.
Upload size is limited to 2.86 MB per image.
The platform allows you to upload images using URLs.
Along with compression, it supports image type conversion also.
It only supports JPG and JPEG-type images.
You can select up to 20 images to upload for compression.
Once compressed, you can download images either separately or in a zip archive version.
There are similar websites like Shrink PDF, Compress PNG, and Compress GIF for the various image types.
It is one of the best online image compressors to reduce image size while maintaining quality.
The platform provides an image compression facility for jpg, png, gif, SVG, webp.
The maximum file size you can upload on the platform is 10 MB.
However, you can upload only one image at a time to reduce the image size.
Frequently Asked Questions (FAQs)
What approach is more preferable – Image Compression Online or on the installed software?
It all depends upon the usage. If you only need to compress images occasionally, then the online option is more convenient. However, if your usage is high then you can opt for software installation.
Are all these options safe to use?
Based on the users' reviews, these options are pretty safe to use. However, it is always advisable to avoid compressing highly sensitive and confidential images on these online platforms.
Conclusion
Whether you're a website owner or a normal internet user, you may require to reduce image size in kb for various purposes at any time. Now onwards, you don't need to waste your precious energy and time searching for the Best Online Image Compressor Tools to reduce photo size. These tools in the list will help you whenever you require to reduce image size. Share your valuable feedback with us to help us serve you better.