Like other premium web services, Snapchat has also come up with a paid version for its users and this is called "Snapchat Plus".
The service comes with a monthly paid subscription and offers some exclusive features for its paid subscribers to enjoy. The app already has made quite a frenzy among its users with its Snap and Chat features and some other fun bitmojies as well.
In this article, we will discuss the new Snapchat Plus features especially its famous Planet system.
What is Snapchat Plus Solar System Order?
All Snapchat users must be wondering what is all this fuss about the premium version of Snapchat i.e. Snapchat Plus.
Well, to subdue this confusion, we will explain in this article what this Snapchat Plus is offering to premium users and why it is the new talk of the town!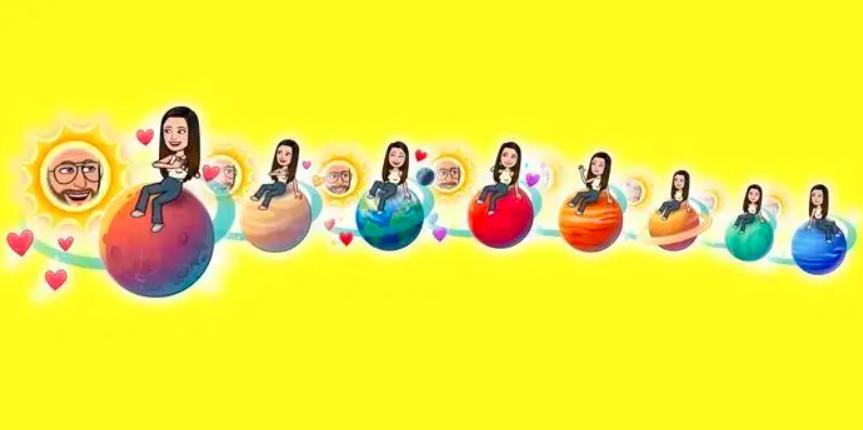 Snapchat Solar System Order is the new fascination for its exclusive users as it demonstrates your friend's relationship with you. Let's dig deep into what is this Solar System order of Snapchat Plus.
Solar System Order Explained
If you are confused about this new feature, we have got you covered. Just like the sequential planet's order in the solar system, this feature demonstrates users' friendship with another Snapchat Plus user.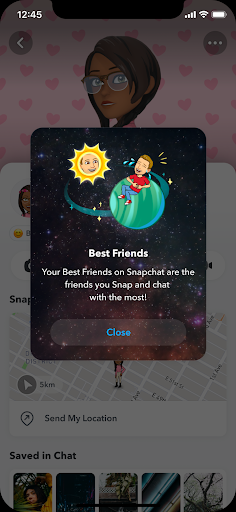 Follow the below-given steps to understand this feature and how it works:
Open your friend list on Snapchat.
Choose the "Best Friends" or "Friends" badge with the golden border for function activation.
When the exclusive service is subscribed, these badges can also be seen on the other Snapchat accounts as well.
The badges can be seen right under the Friendship profile when it is picked.
The "Friends" badge demonstrates that the user is on the close friend's list of the picked-up friend's profile but they are not in your close friends or the other way around.
The "Best Friends" badge shows that both the user and the chosen friend's profile are on the close friend list of each other.
When it comes to the planets, consider yourself or the chosen friend profile as the sun, the center of their solar system.
The planet showing up on the profile shows how close or far you both are based on the planet's allocation in the actual solar system.
Take an example, if the planet showing up is Mars, it means that in their close friend list, the user is their fourth closest friend according to the planet order.
Note: Users can add up to 8 people to their close friends list on Snapchat Plus and each friend will be assigned a planet based on the user's interaction.
Planets in Order on Snapchat Plus
This is only a visual depiction of planets in Snapchat Plus, however, the name and number of the planet will not be available. This is the reason users get confused about this feature.
To understand this feature, users must know the names and order of the planets in the solar system and how they appear. To resolve this query, we have enlisted all the planets with their visual depiction for Snapchat Plus users.
#1 Mercury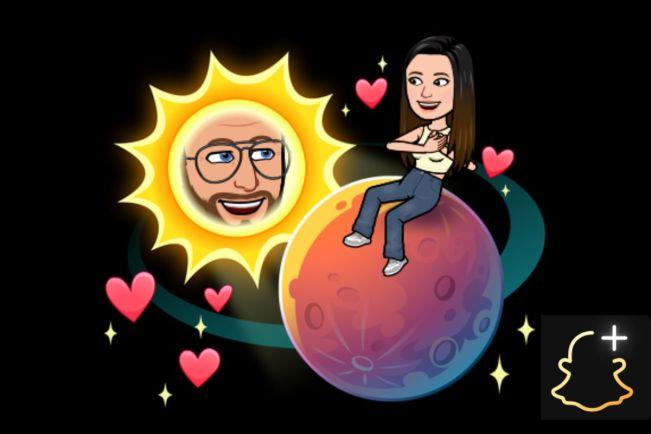 Bitmoji
Mercury appears as a pink planet in Snapchat Plus with Red floating hearts.
Friend
It shows the closest friend on your Close friend list that the user has most interacted with. As this planet is the closest one to the sun.
#2 Venus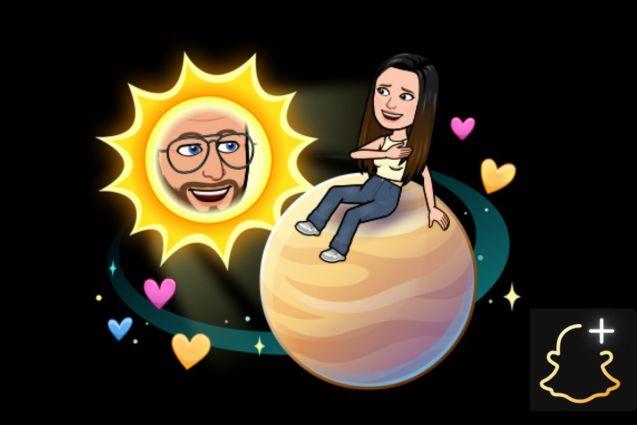 Bitmoji
Venus appears as a Beige planet with blue, yellow, and pink hearts around it.
Friend
Venus indicates the 2nd closest person that the user has most interacted with on Snapchat Plus. Just like 2nd planet in the Solar System Planet's order.
#3 Earth
Bitmoji
Earth is shown as a blue and green planet with red hearts and a full moon too.
Friend
It depicts the third friend in order of the interaction made with the user account.
#4 Mars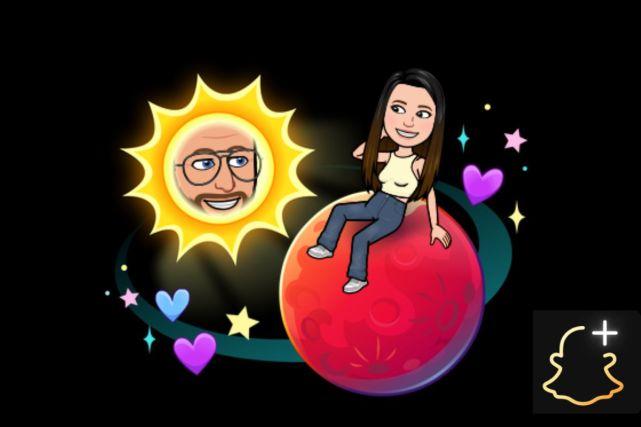 Bitmoji
It appears as a Red painted planet and has red, purple, and blue hearts floating in orbit.
Friend
Just like Mars' position in the solar system, Snapchat Plus indicates the fourth friend in the close friend list with this planet's appearance.
#5 Jupiter
Bitmoji
Jupiter looks like an orange planet with stars around the orbit.
Friend
The fifth friend in the close friend list of Snapchat Plus appears with this planet.
#6 Saturn
Bitmoji
A yellow-colored planet with stars around it is Saturn.
Friend
Just like its Solar system position, the sixth friend in the list appears with this planet's bitmoji.
#7 Uranus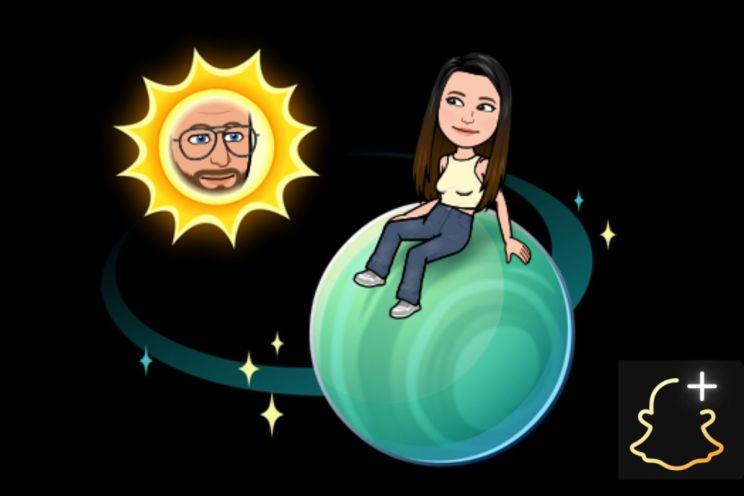 Bitmoji
Green Colored appearance surrounded by stars represents Uranus.
Friend
Uranus represents 7th closest friend in the list of Snapchat Plus user corresponding to its Solar system position.
#8 Neptune
Bitmoji
A blue planet with stars surrounding it represents Neptune.
Friend
The last of the planet in the solar system, Neptune is where the close friend's list wraps itself for the user.
Snapchat Plus and its Exclusive Features
To get access to some special in-app exclusive features of Snapchat, users have to subscribe to its paid version using Snapchat Plus Service.
It is an optional service introduced by the company in June 2022 and comes with unlocking some special features that only paid users can enjoy.
The service cost $3.99 monthly and gives access to many exclusive features. These features are mentioned below so continue reading.
Snapchat Plus Features
This paid service offers the following exclusive features along with so much more that is experimental or has not been launched for the rest of its users.
Story Rewatch Indicator
When paid users open their story views, they can see who rewatch their story. To do so:
Click on your posted story.
Swipe up to see the views on your story.
Tap on the eye icon to see who rewatched your posted story.
There will be a number showing up next to the eye icon.
The number demonstrates how many of your friends have rewatched your posted story.
However, it does not tell shows exactly how many times it has been watched.
Snapchat Plus Badge
When users subscribe to the paid version of Snapchat i.e. Snapchat+, a Black Star Badge will be earned automatically.
This star is visible with their display name so the other users get to know that they are Snapchat Plus users.
Best Friends Forever (BFFs)
One of the most awaited features of Snapchat Plus is the Best Friends Forever (BFFs).
This feature allows users to pin their friends to their user list.
With this feature, a friend who is pinned becomes the user's No.1 Best Friend.
Custom App Icons and Themes
With this feature, users can alter the app icons on their screens.
For people who are all about customizations and personalized features, this feature is surely a treat.
Ghost Trails
This feature gives users access to their friend's location.
The locations can be seen in the past 24 hours.
This only works if the friend has shared their location with the user.
Ghost Trail can only be viewed for the friends who have made it available.
Other Exclusive features of Snapchat Plus
Some other Snapchat Plus features are:
Priority Story Replies
Bitmoji Background
Capturing Color
Friend Snapscore Change
Custom Capture Buttons
Post View Emojis
Story Timer
Custom Notification Sounds
Chat Wallpapers
Gift Snapchat+
Conclusion
Snapchat with its premium service comes with some exclusive features which are experimental in nature or are pre-released only for the premium users. It arrives with many amazing new ways to make this app usage more fun and exciting. Snapchat Planet Order is one way of making your friends feel special or to customize user's experience.