Google Chrome is the default browser of many Internet Users. Chrome is known for its frequency of launching new features. Google Chrome has come up with a new cool feature that allows its users to capture long screenshots without installing any external tool or extensions for Android users. Screenshots are the easiest ways of saving and sharing information in the current world. Internet users always get ease when the newly launched feature provides them ease in capturing screenshots.
Android has marketed that a great feature called Scrolling Screenshot is included in Android 12. This feature is for the latest phones that have to be working on Android 12. But the old smartphones still face difficulties in capturing long screenshots. Capturing long screenshots on websites that have ads embedded and pop-ups enabled is a troublesome task.
Google Chrome has released a new feature that allows users to capture long screenshots on Google Chrome. However, this feature is still in the testing phase and is available to use from Chrome Flags.
Steps To Capture Long Screenshot On Google Chrome Without Any Extensions
On your Android device, update your Google Chrome to the latest version from the Play Store.
Open Google Chrome, and in the address bar, type chrome://flags.
You'll see the Experiment Page, search for Long Screenshots on that Experiment Page.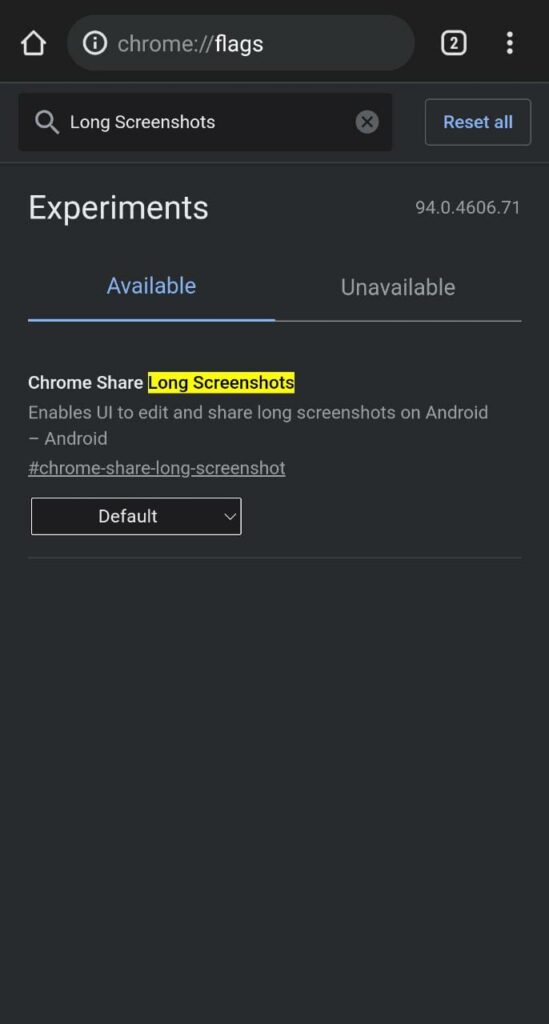 From the Long Screenshots chrome flag, select Enabled in the drop-down list.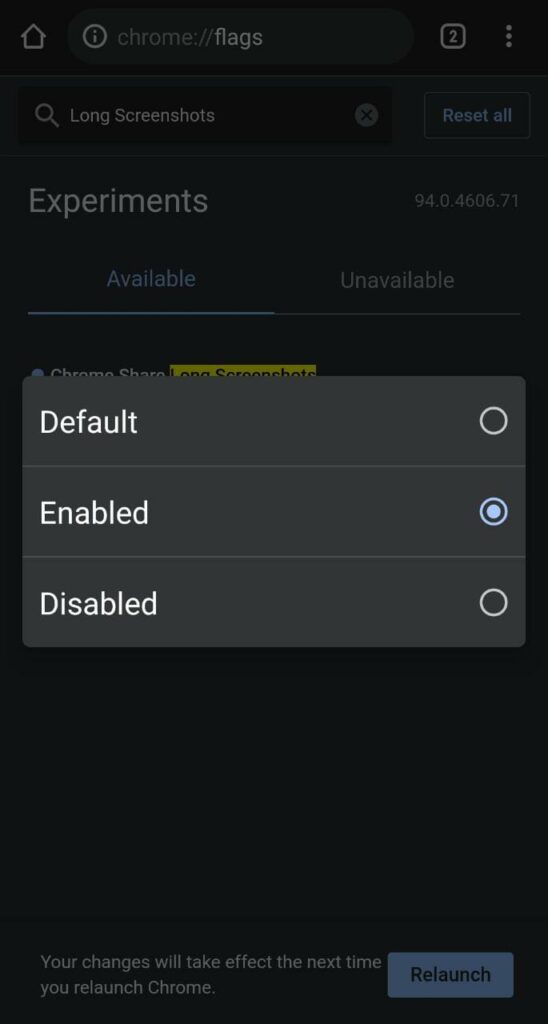 Click on the Relaunch button to restart the browser.
Open the website that you want to capture as a Long Screenshot. Select the three dots in the right upper corner of the browser and select share. From the available options select the Long Screenshot option. Three Dots > Share > Long Screenshot.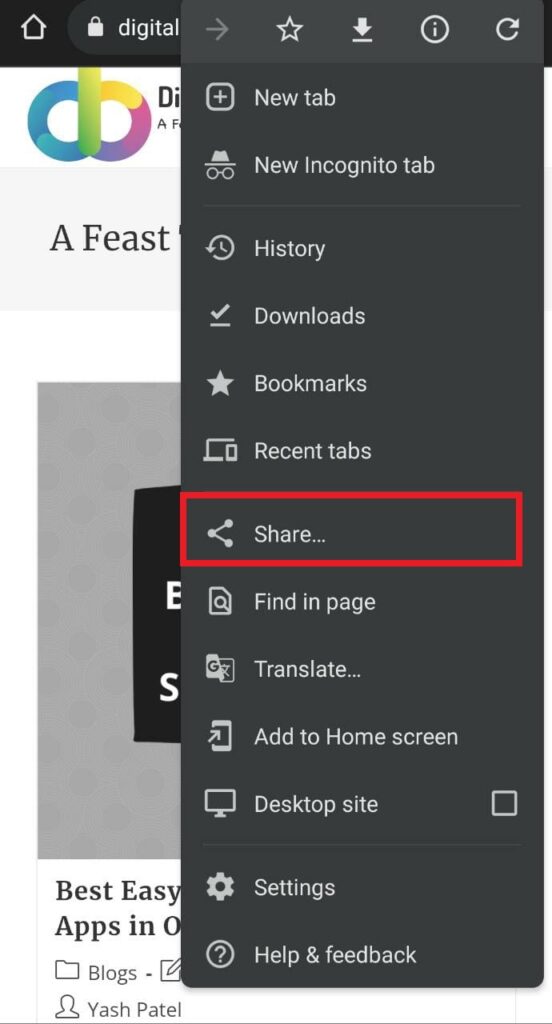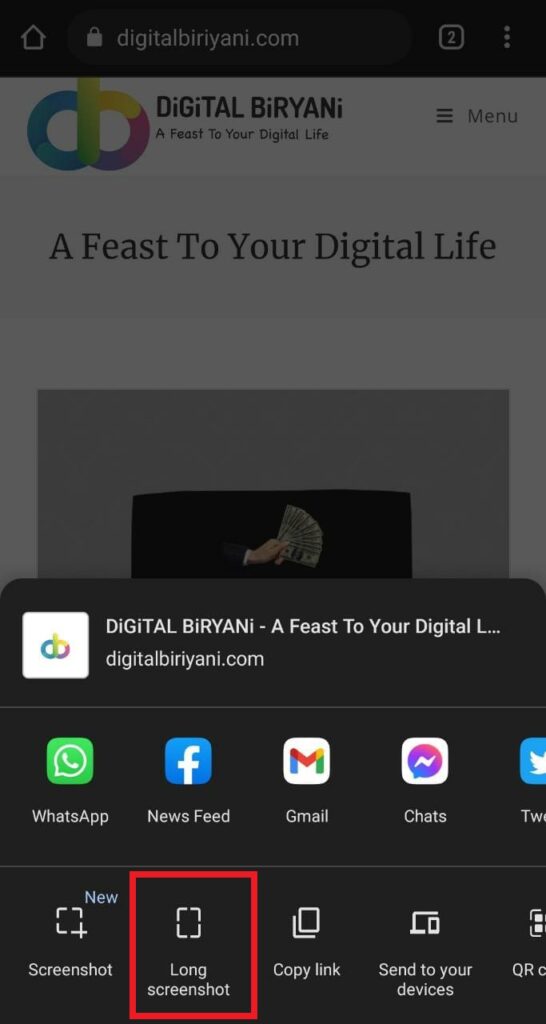 You can scroll your screen and capture the required part by scrolling the top and bottom arrow. You can directly share the captured screenshot or save it in your mobile phone.
Frequently Asked Questions (FAQs)
Do I need to install any other extension or software to capture long screenshot on Google Chrome using this technique?
No. You don't need to install any other extension or software to capture long screenshots using this technique.
Is this a free or paid trick to capture long screenshots on Google Chrome?
This is a totally free technique provided by Google Chrome only.
Conclusion
Now onwards you don't need to rely upon third-party extensions to capture long screenshots on Google Chrome. This trick shared by DiGiTAL BiRYANi will be really helpful for every Google Chrome user. Do try this latest feature and share your experience with us. Drop a comment below or share your feedback with us.