A perfect snap on the beach, and that one stranger spoiling the whole moment in your pic. Sometimes you capture the best shot of your life and some unwanted object ruin the whole picture. Such incidents encourage you to find platforms that let you remove those unwanted people and objects from the photos. Even if you try hard to find some good platforms, it eventually turns out to be heavy on your pockets. But Don't Worry! DiGiTAL BiRYANi has come up with the best platforms to remove unwanted people from photos, and which costs nothing. Yes, these platforms are totally free to use.
List Of Free Platforms To Remove Unwanted People and Objects From Photos
Here's the list of online platforms that provide you with the functionality to remove unwanted people and objects from images.
TheInPaint is one of the best platforms we have tried. It is very easy to use and gives excellent results. As soon as you go to the platform, you can see the option to upload the image. There are certain criteria for uploading images such as the maximum image should be 10 MB and the maximum image resolution should be 4.2 megapixels.
Once you upload the image, there's a red circle on the screen, using which you need to select the person or object you want to remove from the uploaded image.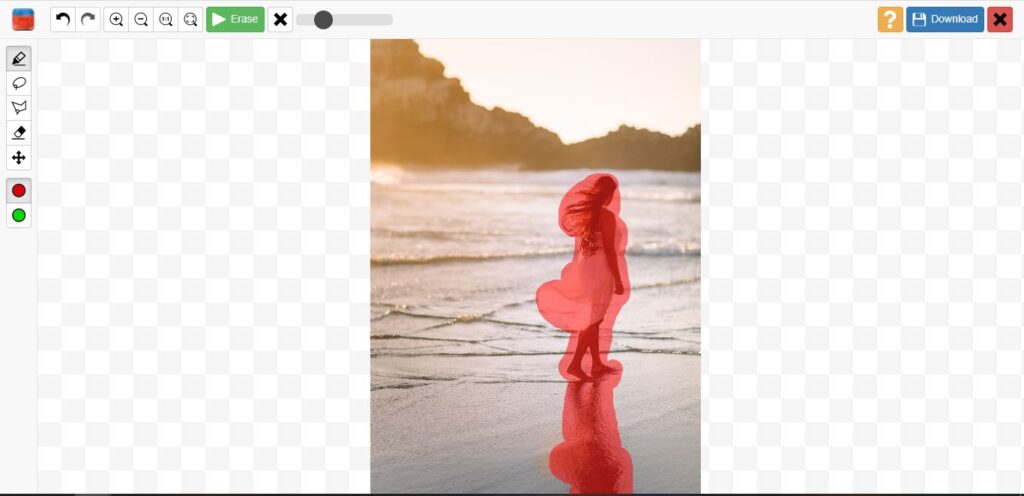 After that, you need to select the erase option, and you'll get the desired result within a few seconds. You can download the final image to use it externally.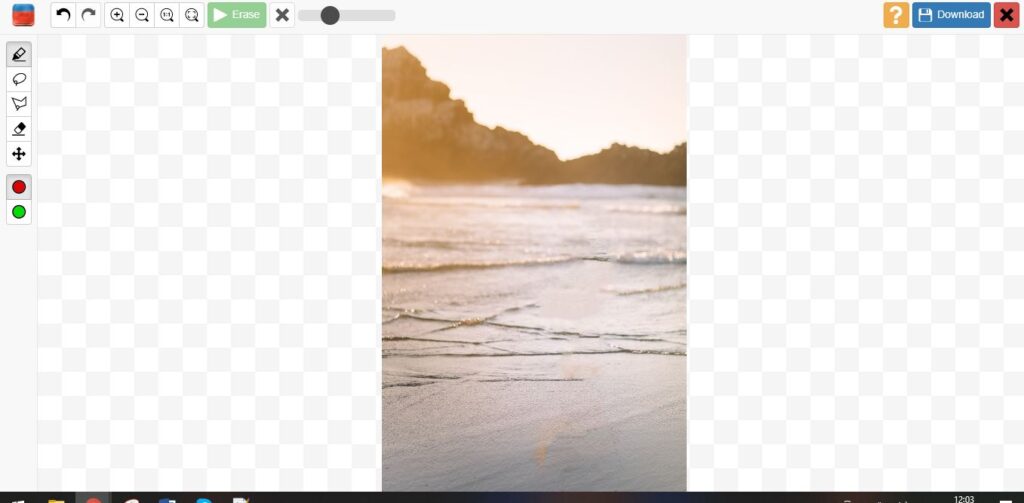 Fotor is another online photo editing platform that provides similar functionality. You can remove unwanted objects and people using the latest Clone Image feature of Fotor. However, during our trial, we felt that it's a bit tricky to use the Clone image functionality of Fotor compared to other tools. But, the end result is really good. Moreover, we found that there's no limit on image size or resolution. So, it is also a plus point while selecting the platform to remove unwanted people and objects from photos.
The cutout is technologically advanced and an easy-to-use platform to make your photo unwanted objects and people free. It uses the latest Artificial Intelligence and Computer Vision technology to bring the best results with minimal effort. There are many photo editing options available on Cutout like removing background, removing objects, face cutouts, photo enhancers, animated versions of photos, and many more.
You can go to the Remove Unwanted Objects section and upload the photo you want to edit. After that select the part you want to remove from the image. That part will be removed from the image. You can download the edited photo. There's a limit set for free trials without signing up.
As they claim, you can remove anything, from distracting text to unwanted ex, using Picsart Object Remover. You can flawlessly use this tool to remove unwanted people or objects from your images. Just upload the image, select the unwanted area, and click on Remove. This is all you need to do to make your shot perfect by removing unnecessary things from it. Picsart is a famous photo and Video Editing App used by millions of people. Thus, if you are looking for a big name to remove the garbage from your image, Picsart is a good choice.
When we search online, cleanup.pictures is the highest time found platform to remove unwanted objects or people from photos. It has been widely accepted and suggested by users across the globe. During our trial, we also found this platform a really convenient and straightforward platform to achieve quality results. You can directly drag photos soon after opening the platform. The UI is attractive and easy to use.
There are certain limitations set for image resolutions. For the free version, the export limit is 720px and for the pro version, the limit is 2048px.
Frequently Asked Questions (FAQs)
Can we use any of these platforms to remove the logo from the images?
Yes. You can remove the unwanted logos from the images using these platforms. However, the rights of the image remain with the original creator.
What is Image Resolution?
Image Resolutions generally refer to pixel resolutions. Pixels are the smallest addressable elements in the image. And Image Resolution / Pixel Resolution refers to the number of pixels that are available in the image.
What is Megapixle?
Have a look at this example to understand the meaning of Megapixel. A digital photo that is 3088 pixels wide and 2320 pixels tall has a resolution of 3088 x 2320. Its multiplication produces 7164160 pixels, which is over 7 million pixels. Hence the image is considered a 7 Megapixel Image.
Conclusion
No image is a perfect image. The majority of the time, we require a little edit in the image to make it perfect. This is a small contribution from DiGiTAL BiRYANi to its readers to make their shots perfect and clean. We request you to try these platforms and share your valuable feedback with us.
This Blog idea was suggested by one of the most active readers of DiGiTAL BiRYANi, Shubh Patel. If you want any specific Blog from us, we would be happy to incorporate it within our Content Planning. Do share your Blog Ideas with us now.