Don't let your boredom kill your mind. Be technologically advanced and play some funny pranks with your Friends and Cousins. Remember last time we shared one such funny prank to Slow Down Anyone's Mobile Phone Speed? People loved that content and wanted some more funny and harmless technology pranks. So we have come up with this Blog to share some cool platforms for unlimited free spoof calls. First, let's understand what is a Spoof Call.
What is Call Spoofing?
When you receive a call, how do you know who is calling you? From the caller's number displayed on the caller id screen right? Imagine your friend is not responding to you after borrowing money from you. Whenever you call your friend, he/she does not pick up the call seeing your number on the caller id. Imagine knowing the trick where when you call your friend, instead of your number appearing on his/her caller id, another number will appear. Your problem is solved, right? That is called Call Spoofing.
Call Spoofing is an act where you mislead the person you're calling by showcasing a different phone number on their caller ID instead of the original number from which you're calling. Many times this technique is used for malicious purposes. But, we're sharing this blog to help you to learn a new trick for education purposes.
Why should you use Call Spoofing?
There are many professions where you need to call hundreds of people every day. If you showcase your real number to everyone out there, your privacy is surely gonna affected. So, why not call someone using fake caller apps or free spoof calls platform to eliminate the risk of exposing your personal number to everyone.
This free spoof calls techniques will also help you to kill your boredom to do some harmless pranks with your friends and cousins. You can call them hide your number and irritate them and have some innocent fun and collect memories for life.
How ethical to use these free spoof calls platforms all depends upon the intention of the person who is using it. We always request our readers that technology is to help us out in our daily activities and not to use it to harm someone.
List of the Best Platforms For Unlimited Free Spoof Calls
We have listed down some of the best platforms that offer unlimited free spoof calls. Some of them offer free trials and thereafter they charge you to call someone using fake numbers. Have a look at our list and choose the best platform that is suitable for your purpose.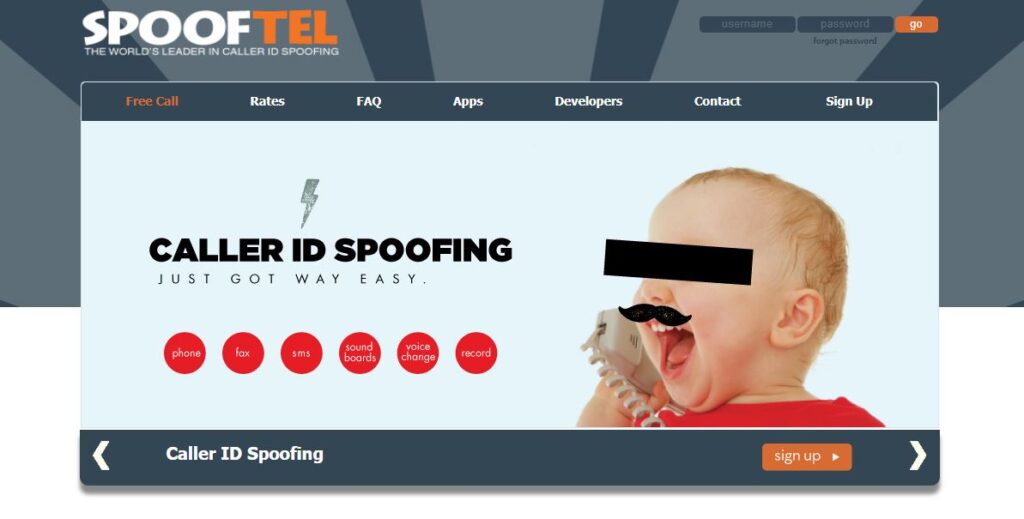 Spoof Tel is one of the best free spoof calls online platforms that is offering amazing service for almost a decade.
The platform offers voice changing feature to protect your privacy while making prank calls. You can change your voice to any sound profile – Boy, Girl, Man, Woman.
You can change FROM and TO caller id numbers.
There is an option for Recording the call.
The platform is easy to use and very much effective compared to competitors.
The call spoofing feature is available at the lowest rates like 0.10$ per minute.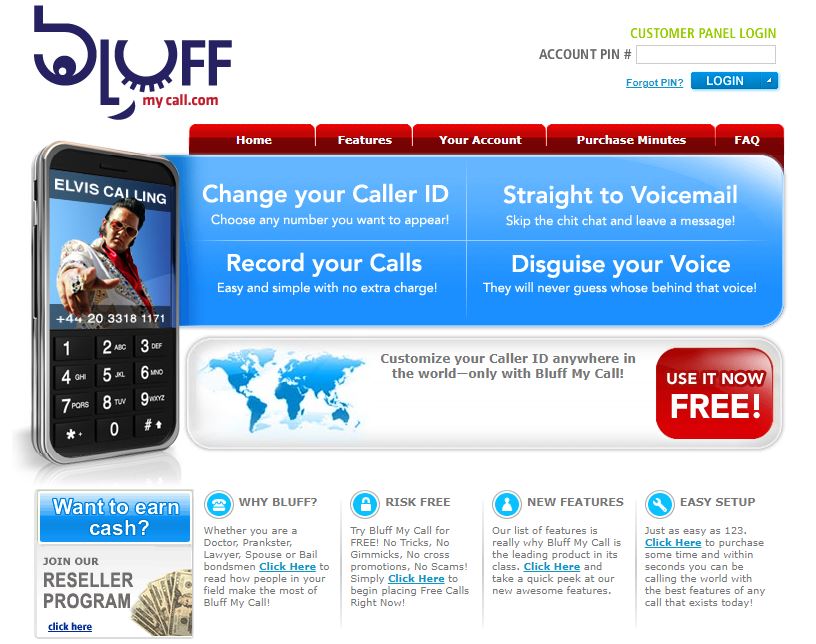 As the name suggests, the platform enables you to call someone using a fake number.
It offers a free spoof call for 2 minutes and after that, you need to pay for it.
Voice changes are possible, as well as announcements and recording.
The platform is easy to use. You just need to provide the dialer's number, the recipient's number, and the fake caller ID you'll be impersonating to make free spoof calls online.
It has a credit system where you can buy credits at a nominal price to continue making free prank calls online.
BluffMyCall also offers a one-month unlimited plan to make free spoof calls.
Spoof Card is one of the best spoof calling platforms available on the Internet.
The platform possesses a plethora of amazing and useful features for free spoof calls.
They claim to be the world's first real-time voice changer. This feature helps you to change your voice during the call and add background sounds.
You can make spoof calls and send spoof messages using the Spoof Card.
The platform is trusted by over 6 million people and is available as Apps on both – Android and iOS.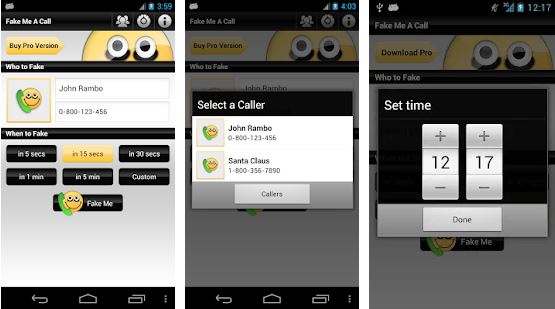 Fake Me A Call is an Android Mobile App to make free spoof calls.
This App allows you to schedule free spoof calls.
The App even set a specified ringtone for your fake caller.
The proximity sensor in Fake Me A Call detects when your phone is close to your face, so it will turn the screen dark just like a dialer app.
The App is free to use. However, there's a PRO version available at $10.99.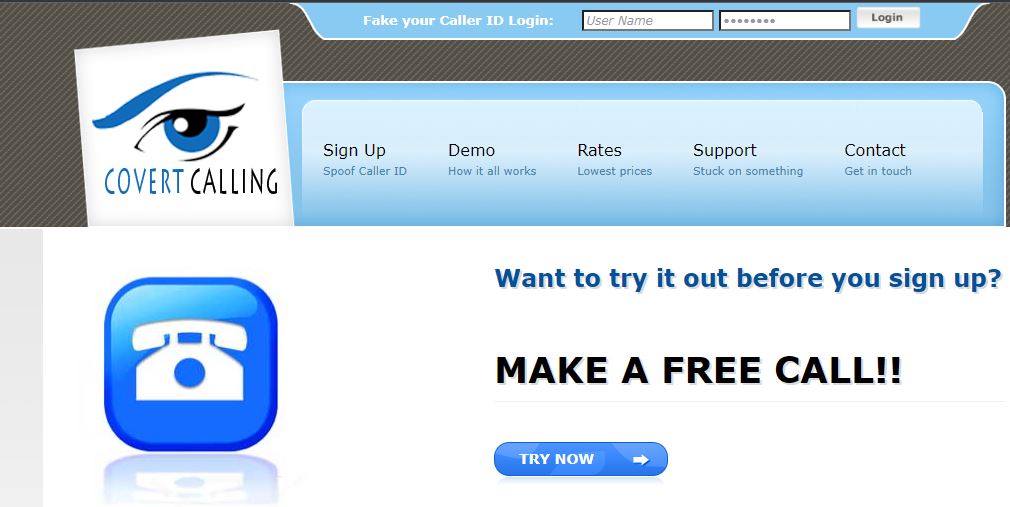 Convert Calling offers free spoof calling services. You need to enter your number, the recipient's number, and the number you want to display on the caller id to make a free prank call.
Enter the captcha to confirm that you're not a robot and make a free spoof call.
It offers a limited time period free of cost. After that, you can avail of the services at a nominal price.
You can change your voice while calling and also record your calls.
This is an amazing platform to make free spoof calls where you don't need to provide your actual number. You can make spoof calls from your web browser also.
There's another option where you can call from your mobile number.
You can also call Anonymous Call from this platform.
The platform offers you an option to change the pitch of your voice – Male and Female.
There's a text-to-voice option where you can provide text and it will be converted to voice. For this feature, you can choose the language of your choice and also add sound effects.
As the name suggests, it is to make free prank calls to prank your friends.
You can choose different prank scenarios to make prank calls.
You need to enter your number, the recipient's number, and any random number to show on the caller id.
Check the platform, there are many additional features to make your prank call funny and memorable.
You can do unlimited free spoof calls to your friends and cousins from this platform.
You can choose from a wide variety of amusing phone calls.
There is a credit system where you can buy credits to avail of some extraordinary functionalities to make your prank call amazing.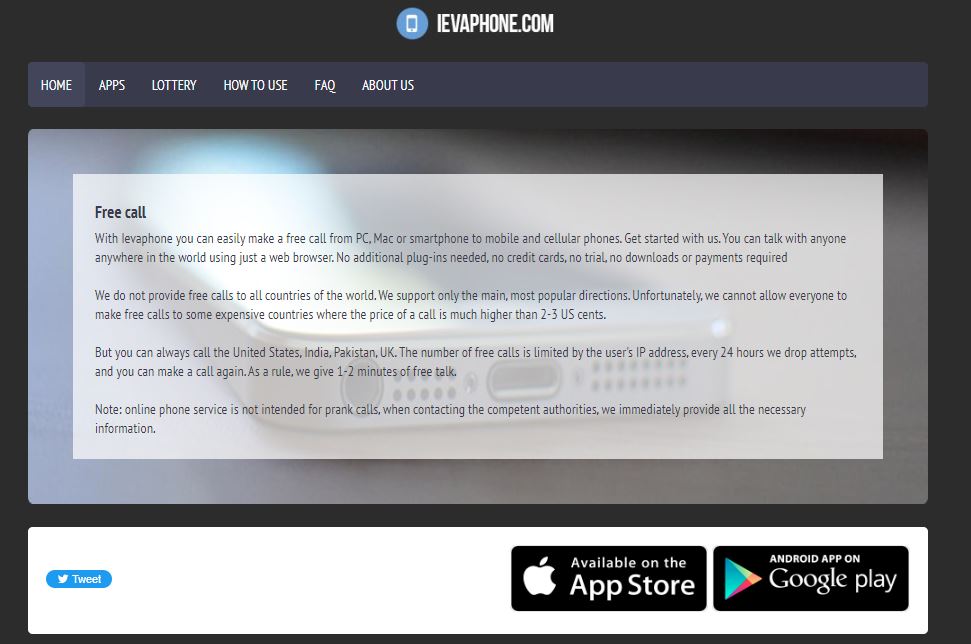 Ievaphone is a free online application that allows you to make free calls directly from your PC or smartphone to another phone directly from your browser.
A browser with Adobe Flash Player 9.0 or higher is required as well as an internet-connected computer or smartphone.
The platform does not provide free calls to every country out there. However, you can do a free call to the countries like India, the US, the UK, and Pakistan.
The platform offers a limited number of free calls based on the IP address. However, every 24 hours the limit gets reset and you can use the platform.
There are different types of pranks listed on the Prankowl platform.
You need to select a type of prank and provide required details like the recipient's number and caller id number to call someone using a fake number.
There's an option that you can enable if you want to record the call.
You can even disable answering machine detection to prevent your call from going to the answering machine.
Few pranks are for the Premium version while a few are available to all.
These platforms truly help people to do fake call online free of cost and enjoy harmless pranks with friends and cousins.
Frequently Asked Questions (FAQs)
What is the purpose of these platforms?
These platforms are helpful for many professionals to make free unlimited spoof calls without revealing their personal details and identity.
Are these platforms legal and allowed to be operated?
Legality is based on the law of the land. However, if you can use these platforms, you should always take extra care while using them. They are to help people and not harass them. If you use these platforms to do fake call online free of cost to harras others, you might be in a trouble.
Conclusion
That's all from our side. These are some of the best platforms for unlimited free spoof calls and fake calls to save yourself from revealing your identity while making a call or prank call. Try these platforms and share your valuable feedback with us to help us serve you better.