In the world of music streaming, personalized playlists have become the norm. However, the process of creating a playlist that perfectly matches a listener's taste can be time-consuming and tedious. That's where the Spotify AI DJ comes in. Spotify has introduced a new AI-powered tool that promises to curate personalized playlists for its users in a matter of seconds. Let's take a closer look at this innovative feature and how it's changing the way we listen to music. Here's everything you should know about the future of music streaming services that Spotify AI DJ would probably lead.
What is Spotify AI DJ?
In uncomplicated words, Spotify AI DJ is an AI Powered DJ to serve you the music you choose based on your moods. With this latest feature powered by cutting-edge tech Artificial Intelligence (AI), Spotify has climbed a new peak in offering personalized music to their users.
It is just like your local DJ that offers the best music according to the types and moods of occasions and parties, but this latest DJ remains in your pocket and offers you personalized music whenever you want. The best part of Spotify AI DJ is that, along with personalized music, it also offers commentary as well.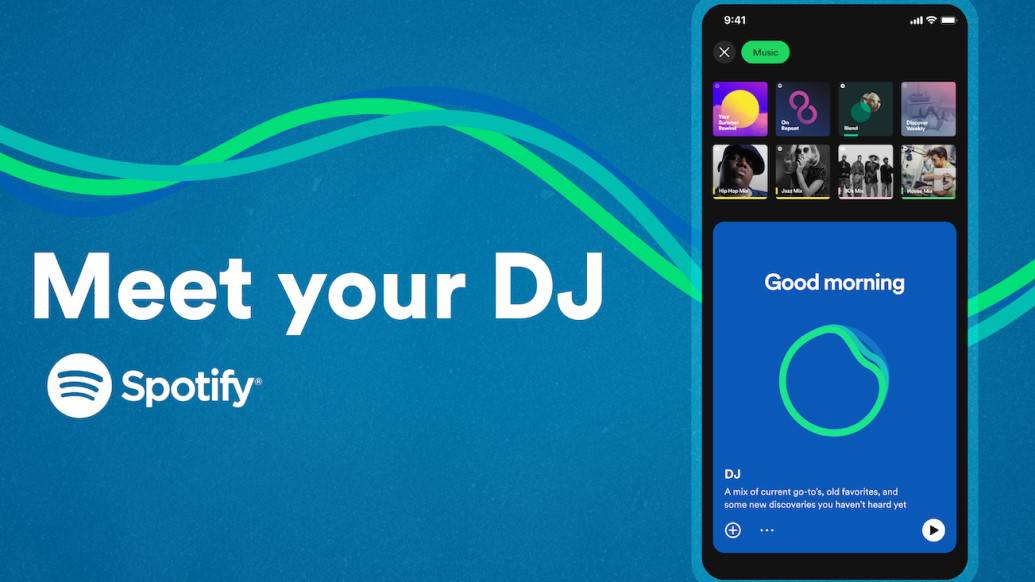 The Spotify AI DJ will sort through the latest music and look back at some of your old favorites—possibly resurfacing that song you haven't listened to in years. In addition, the playlist is continuously refreshed based on your feedback, as it evaluates what you might like and delivers a stream of songs just for you.
The more you listen and give feedback to the AI DJ, the more accurate and personalized suggestions it will offer, based on what you actually like and, of course, what you don't! Spotify AI DJ is currently in the Beta testing phase, currently available in English for Spotify Premium subscribers in the USA and Canada.
Once released fully, the AI DJ will be a real boon for users who hates to dictate Spotify by searching and ordering what to play. Those lazy geeks will definitely love this feature.
The Tech Behind the Spotify AI DJ
It is not that hard to guess who is behind this super-power tech that Spotify has recently launched. It is none other than OpenAI, which is in the limelight after launching its AI sensation called ChatGPT.
The commentary Spotify AI DJ will offer to the users is not pre-recorded, it will be served upon the tech stack of Generative AI of OpenAI. The DJ voice is of the company's head of cultural partnerships, Xavier "X" Jernigan. It is powered by Sonatic AI, a voice tech startup that Spotify acquired last year.
Built upon these latest Artificial Intelligence techs, Spotify AI DJ is going to disrupt the music streaming industry. The results and real feedback from the users are really awaited.
How to use Spotify AI DJ?
Spotify AI DJ is currently available to selected users in USA and Canada. If you're eligible to use Spotify AI DJ, you can simply follow the below-mentioned steps to use it.
Redirect to your Music Feed on the Home of the Spotify mobile app on your iOS or Android device.
You will see DJ Card over there. Tap and play on it.
Technology will do the rest. The Spotify AI DJ will serve you personalized music alongside the commentary on your Spotify app.
If you're not enjoying the vibe, click on the DJ button at the bottom right of the screen to change the music.
Conclusion
With Features like Discover Weekly and Wrapped, Spotify is known to deliver the perfect playlists for music lovers. Now having the Spotify AI DJ on the plate, Spotify has a great personalized musical experience to offer its users.